March 17, 2022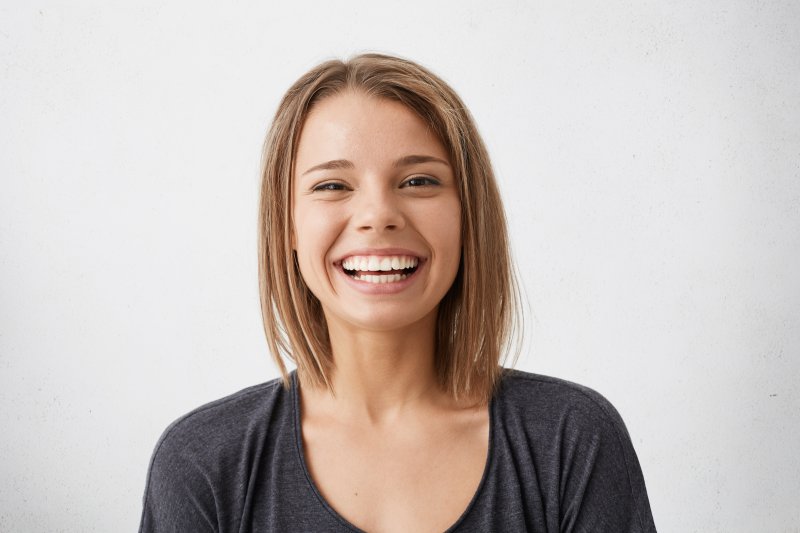 If you're one of the more than 170 million Americans who are struggling with tooth loss, you've likely heard about dental implants. These titanium posts are the only option that replaces the roots of the tooth which makes them more durable and sturdier than the alternatives. However, since they are inserted into the jawbone, you may be wondering if the procedure hurts. Read on to learn about whether dental implant surgery is painful, how the procedure works, and the benefits of getting it.
How Does Dental Implant Surgery Work?
Your implant surgeon will make an incision in your gums so they can access the jawbone. They will then insert the implants into the bone where they will fuse with it through a process called osseointegration over the next four to six months. Implant restorations, such as dental crowns, bridges, or dentures, will be attached at a later appointment. Have a trusted friend or family member drive you to and from your appointment, and make sure to prepare your meals ahead of time so you have plenty to eat while you recover from the procedure.
Does Dental Implant Surgery Hurt?
It's normal to feel nervous about being in pain during a dental procedure. Fortunately, your dentist will numb the area of your mouth where the procedure is taking place to ensure that you aren't in any pain. Once your dental implant surgery has been completed, your dentist will give you a list of aftercare instructions. This will help you remain comfortable during recovery and will also lessen your chances of running into complications. Some aftercare tips to follow include eating only soft foods for the first one or two weeks after the procedure to avoid irritation and taking pain medicine to lessen discomfort.
5 Benefits of Dental Implants
Now that you know how dental implant surgery works and what your dentist will do to ensure that you remain comfortable during the procedure, what are the benefits of this tooth replacement option? Some of the most notable perks of getting dental implants include:
Jawbone preservation – When you lose teeth, the jawbone in those areas begins to erode due to lack of stimulation. Dental implants prevent this from happening and keep your jawbone healthy and strong.
Lifelike appearance – Dental implants are incredibly realistic and blend in seamlessly with the rest of your smile.
Long lifespan – With proper care, your dental implants can last a lifetime.
No dietary restrictions – Dental implants are incredibly sturdy and give you back at least 80% of your bite power. This allows you to eat almost anything without issue.
As you can see, dental implant surgery is nothing to fear. Speak with your dentist to learn if it's the right option to get your oral health back on track!
About the Practice
Missing teeth got you down? The talented team of oral health professionals at Beautiful You Dental are here to turn that frown upside down! They offer durable, high-quality dental implants with in-office placement so you can enjoy a full, healthy, and brag-worthy smile as soon as possible. If you're ready to make an appointment with Beautiful You Dental or want more information on dental implants, visit their website or call their office at (321) 724-9300.
Comments Off

on Does Getting Dental Implants Hurt?
No Comments
No comments yet.
RSS feed for comments on this post.
Sorry, the comment form is closed at this time.