Botox & Dermal Fillers – Palm Bay, FL
Look & Feel Your Very Best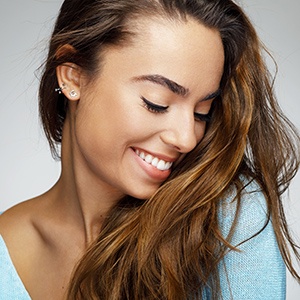 Wouldn't it be great if your dentist could rejuvenate your face to match your new and improved smile? At our Palm Bay dental office, we can! Botox and dermal fillers can fill lines and wrinkles, as well as work against the effects of time, to help create a newer, more beautiful appearance. Dr. Christopher Nowacki can use these tools to help patients create a truly picturesque look. Please call us today if you would like to arrange an appointment to discuss Botox and dermal fillers in Palm Bay, FL!
Botox and dermal fillers work by relaxing the muscles that create frowns and wrinkles. It's given in the form of an injection, and positive results can be noticeable very quickly. We're very familiar with using these medications to enrich a patient's overall look. It only makes sense to match your gorgeous smile with a revitalized, enhanced face!
You and our cosmetic dentistry team can discuss each of them and decide which is right for your needs. Comprehensive results are the key to achieving an esthetically-pleasing appearance, and our team is sure to keep your needs in mind during each phase of treatment.
Please contact our dental office to learn if Botox and dermal fillers are right for you. Dr. Nowacki sees patients from Palm Bay, Melbourne, Vero Beach, Sebastian, and the surrounding Florida towns for Botox and dermal fillers.