Get the orthodontic correction you need from Dr. Christopher Nowacki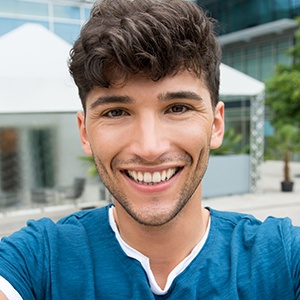 Have you ever been told that you would benefit from orthodontic treatment? Our Palm Bay practice regularly provides orthodontic therapy to patients in need. Both adults and children can effectively fix their teeth and enjoy a lovely, straight smile. If you have questions about your orthodontic needs, we can schedule a complimentary consultation.
If we notice alignment problems during a general dentistry appointment, we'll let you know right away! Dr. Nowacki will want to address bite complications as soon as possible. Orthodontic problems, if left untreated, may contribute to tooth decay, gum disease, and TMJ joint problems.
Traditional braces are a reliable way to produce effective results. We try to complete orthodontic work within six months or less for adult cases. However, some individuals may require a longer treatment plan. You'll be able to discuss the details of your orthodontic process with our team at any time.
Treatment plans are tailored to meet the needs of each patient. Our office provides a great and convenient way to address your whole family's orthodontic needs.
Please contact our office today if you would like to make an appointment. Dr. Christopher Nowacki uses orthodontics to help the smiles of patients from Palm Bay, Vero Beach, Sebastian, Melbourne, and nearby Florida cities.
Straighten Your Smile Discretely with ClearCorrect!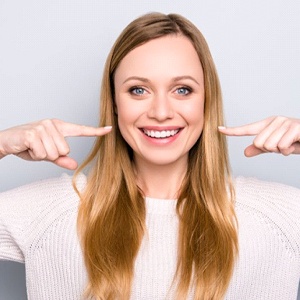 Many adults have smiles that could benefit from orthodontic systems, but nobody wants to relive the awkward phase of their youth. Dr. Nowacki offers an alternative to metal braces for patients who wish to achieve a stunning smile. ClearCorrect can produce the same results as traditional braces without the embarrassment! If you would like to learn more about how this revolutionary method can improve your teeth, please call our office today to arrange a consultation.
ClearCorrect is an orthodontic system that uses a series of customized, clear plastic aligning trays. Each is worn every day and night during the treatment period and is only taken out to eat, brush, and floss. It's important to wear the ClearCorrect trays during sleep because it prevents teeth from shifting out of their proper place. The main benefit of ClearCorrect is that the strong plastic is virtually invisible when being worn, meaning that you'll be improving your smile with no one being the wiser!
After two weeks or so, you simply upgrade to the next ClearCorrect tray. Periodically, you'll return to our office so that your progress can be monitored by our friendly dental team. We want to make sure that you're responding to the system as expected. Feel free to ask any questions you may have about ClearCorrect during or outside of an appointment.
Please call us today if you would like to schedule your ClearCorrect consultation. Dr. Christopher Nowacki is happy to see patients from Melbourne, Sebastian, Vero Beach, and the surrounding Florida cities at their Palm Bay practice.