Cosmetic Dentistry – Palm Bay, FL
Gorgeous Smiles You'll Love to Share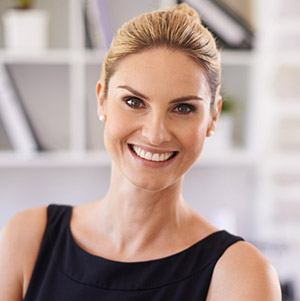 Would you like to make over your appearance with effective, professional procedures? Dr. Christopher Nowacki can perform a variety of cosmetic dentistry treatments to boost your image. We want to do what's best for you, and we often find that using cosmetic dentistry to help improve your smile results in improved self-confidence. If you're interested in receiving cosmetic dentistry from our Palm Bay, FL dental team, please contact us today.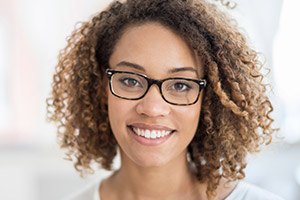 Porcelain Veneers
If you have chipped or cracked teeth, we'll be happy to cover them up with porcelain veneers! These thin shells of ceramic are tooth-shaped and are used to conceal damaged teeth and create the appearance of a beautiful, unaltered smile. This cosmetic dentistry solution is ideal for teeth that are visible when speaking, laughing, or smiling. Speak with Dr. Nowacki today about receiving this transformative treatment.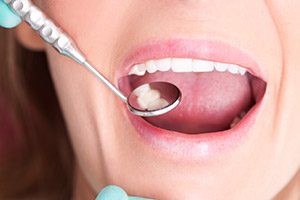 Metal-Free Dental Restorations
While most patients think of crowns, bridges, and other more advanced restoration solutions as purely restorative dentistry services, we can also use these restorations to improve cosmetic flaws like severe, deep-set staining, malformation, or not uniform tooth size. Our team uses the strong, tooth-colored Bruxir zirconia material to create dental crowns for many cosmetic and restorative treatments. These metal-free restorations combine the benefits of strong gold crowns and natural-looking porcelain crowns. They have strength almost equal to gold crowns and a natural appearance that is comparable to porcelain.
Additionally, Bruxir zirconia does not create excessive wear when meeting opposing teeth, those on the opposite arch. In addition to the improved cosmetic appearance, we also recommend Bruxir restorations for patients who have allergies or sensitivities to metal. These metal-free restorations offer safe, effective, long-lasting repair for these patients. From concealing and correcting cosmetic flaws to advanced dental restoration, Bruxir crowns allow our team to provide the best possible care to every patient we treat.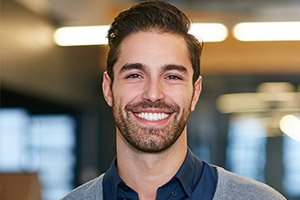 Dental Bonding
Dental bonding is another cosmetic treatment option that makes use of a restorative material. In this case, tooth-colored composite resin filling material is used to reshape, brighten, or correct a flawed smile. Like any dental treatment option, dental bonding isn't recommended for every patient we treat, but for those who want to improve the appearance of just a few teeth with minimal concerns, we can usually use direct bonding as a same day alternative to porcelain veneers. Like veneers, the bonding material is applied to the surfaces of teeth to reshape damaged or flawed teeth. Unlike veneers, the process can be completed in a single appointment, and typically, direct bonding does not necessitate the removal of any healthy tooth structure. We simply apply the putty-like composite resin to the surfaces of teeth. Then, we use a curing light to harden the material into place. Once the bonding material is hardened into place, the tooth is polished and shined, leaving patients with flawless smiles.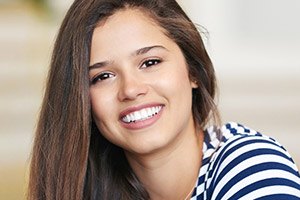 Teeth Whitening
Have your teeth grown dimmer with each passing year? Teeth whitening treatments from our Palm Bay dental office can lift stains and other unsightly marks from your enamel. Our cosmetic dentistry team prefers to use KöR Whitening for teeth whitening procedures because this comfortable method produces esthetically-pleasing results that last! Call to arrange this cosmetic dentistry procedure with our friendly, enthusiastic staff.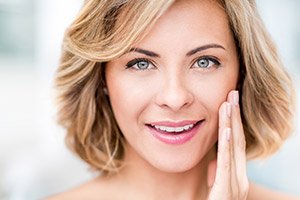 Botox and Dermal Fillers
We know that you want your smile to match your appearance, so it only makes sense to revitalize your whole look after receiving treatment to make your teeth look much more radiant. Ask Dr. Nowacki about Botox or dermal fillers!
Cosmetic Dentistry FAQs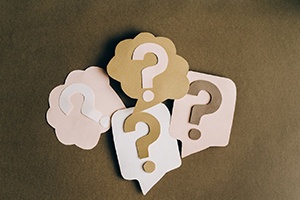 Although you're excited to revamp your smile, it's normal to have a few concerns before you're ready to commit to cosmetic dentistry. Don't worry, we'll explain everything during your initial consultation, so you can feel confident in the decisions you're making for your smile. While you wait for your visit, here are the answers to a few of the most common questions patients ask us about cosmetic dentistry.
What cosmetic procedures will I need?
Everyone's treatment plan is unique, so there isn't any way to determine which procedures you'll need without first examining your teeth and learning more about your goals. Depending on the results of your consultation, we may recommend one or more procedures, such as:
Porcelain Veneers: A veneer covers the front surface of a tooth to improve its color, size, and shape. Veneers are effective in correcting several issues at once using just one treatment.
Metal-Free Dental Restorations: Repair damaged teeth using restorations that look natural. They are made of tooth-colored materials to blend in with your smile.
Dental Bonding: Minor aesthetic imperfections can be resolved using a composite resin material that will match your enamel.
Teeth Whitening: Turn back the clock and get your teeth as much as 8 shades whiter using a professional whitening treatment.
Can my teen benefit from cosmetic dentistry?
There are several cosmetic procedures suitable for teens, but their candidacy will be determined by several factors, like the treatment needed. Many teens can benefit from teeth whitening, dental bonding, or metal-free restorations. Other procedures may require them to have all their permanent teeth, like veneers.
How much does cosmetic dentistry cost?
There isn't a set price for cosmetic dentistry because the fees are determined by your treatment plan, like the number of teeth being treated. We'll provide you with a custom estimate during your consultation and explain the costs of your treatment. Our office accepts a variety of payment methods to keep your dream smile affordable, including third-party financing. You are given the funds you need based on your credit's approval, which you'll repay using a plan that accommodates your budget.
Can I use my dental insurance to pay for cosmetic dentistry?
Many dental insurances won't cover the cost of cosmetic dentistry because the procedures are elective; however, there are some exceptions. Many cosmetic treatments also provide restorative benefits, like metal-free restorations and dental bonding. If a procedure is necessary for your oral health, your insurance may pay a portion of the cost. If applicable, we'll work on your behalf with your dental insurance to file the necessary claim forms to lower the amount you need to pay out-of-pocket.
How long will the process take?
Every treatment plan differs. Some procedures can be performed in a single appointment, like teeth whitening. Others may require multiple visits, like veneers. We'll explain how long you can expect the process to take during your consultation. We know your time is valuable, which is why our office uses the latest innovations to save you time in the dental chair.