Your Emergency Dentist in Palm Bay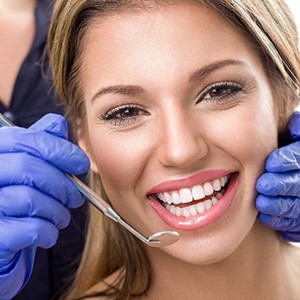 You can't always plan for or avoid an emergency of any kind, but for patients of Beautiful You Dental in Palm Bay, you can at least plan your response to dentistry emergencies. In most cases, our team can provide emergency dentistry appointments for patients in need of urgent care on the same day they contact us.
If for any reason we can't see you right away, Dr. Christopher Nowacki or one of his knowledgeable team members will walk you through caring for your smile at home to minimize discomfort and avoid additional damage.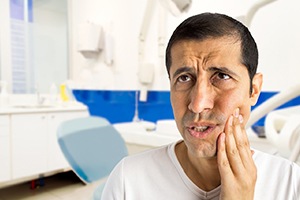 What is a Dental Emergency?
Many patients tell us they didn't call our office right away during emergencies because they didn't think their situation "counted" as an emergency. We're here to tell you if you're in pain or your smile is damaged, you're probably experiencing an emergency. It's always better to call right away for treatment regardless. The sooner we begin treatment, the less likely patients are to experience additional oral health issues.
Anytime that you experience excruciating dental pain, bleeding, swelling, or damaged/lost teeth, you have a dental emergency on your hands. There are some cases where a dental accident isn't as urgent as other ones.
Here are the urgent dental emergencies that you need to see a dentist for right away:
Excessive bleeding that won't stop, even after applying pressure to the area.
An accidental lost or knocked out tooth.
A broken dental restoration that helps to stabilize your tooth.
A persistent toothache that causes excruciating dental pain.
If you happen to have a less painful dental accident, one that doesn't cause you to cringe in pain, you can schedule an appointment rather than rushing by the office.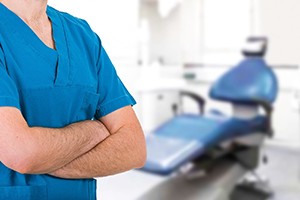 Do I Go to the Emergency Room for a Dental Emergency?
Many patients may assume that they need to visit their nearest emergency room if they experience any type of injury—even if it happens to their mouth. The truth is that in most cases, emergency rooms are full of patients with a variety of injuries. You'll most likely be stuck in a waiting room for hours on end, waiting for a nurse or doctor to find the time to treat you.
IN the case that they can actually see you, they could end up referring you to a dentist to address your dental issue. Most emergency rooms don't have a dentist on-hand at all times, and doctors don't necessarily specialize in addressing and repairing dental concerns.
You can avoid that whole scenario by calling your dentist here at Beautiful You Dental from the start. Not only will we be able to help you address your emergency with advice while you make your way to our office, but we can work on repairing your smile right from the beginning.
Feel free to add our phone number to your cell phone contacts just in case! We're just a phone call away.