Help the little smiles in your family stay healthy with your children's dentist!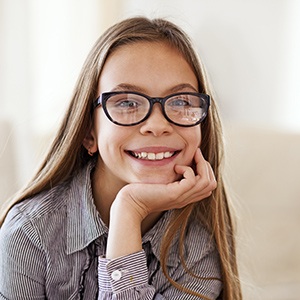 It's important to ensure that your children are healthy as they grow bigger and stronger. Having healthy teeth and gums are an important part of anyone's wellbeing, especially for little ones as they grow. Dr. Christopher Nowacki is ready to help your child by providing comprehensive and compassionate children's dentistry. Please call us today to arrange an appointment for your loved ones.
During a children's dentistry exam, Dr. Nowacki will gently and thoroughly check your little one's mouth for any signs of decay or cavities. After the examination, a member of our team will perform a cleaning to remove bacteria from teeth and gums. We want your child's smile to shine, after all!
If we do find a cavity, it's not the end of the world. Children are still learning how to properly brush and care for their teeth, and their little hands may miss a few spots when brushing. We go over basic hygiene routines each time your daughter or son is in our office. For cavities, we can repair the area to restore your child's beautiful smile.
When your child is old enough, we'll apply dental sealants to add an extra layer of protection. Dental Sealants are generally painted on after adult molars grow in, and they help to prevent bacteria from entering the tooth. We want to protect your child in and out of our office. If your loved one plays sports, let us know! We can fit your child for a mouthguard that will protect their smile during practice and games.
Please call us today to schedule a children's dentistry appointment for your son or daughter. Dr. Nowacki is happy to see children from Palm Bay, Vero Beach, Melbourne, Sebastian, and the surrounding Florida communities. If this children's dentistry examination will be your loved one's first time at our practice, please take a moment to review the information on our new patient page.