How to Care for Your Braces – Palm Bay, FL
Maintaining Your Appliances for a Healthier Smile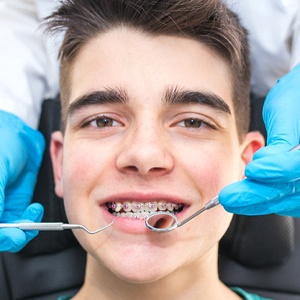 When preparing to start your orthodontic treatment, you may wonder about the best way to care for your braces in Palm Bay. At Beautiful You Dental, Dr. Nowacki and our team are here to walk you through the steps and explain the most effective way to ensure your orthodontic appliances remain fully intact and clean throughout treatment. A broken or loose wire can cause a delay in your treatment, so to avoid this possibility, this page is dedicated to the tips and tricks that will put you on a clear path to a healthier, straighter, more beautiful smile. Contact us to schedule an appointment and find out how we can help you prepare for life with braces.
Which Foods to Eat and Which Ones to Avoid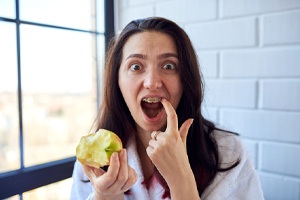 Metal brackets and wires can pose a problem when eating certain foods, so as you navigate your treatment plan, keep these food tips in mind:
Foods to Eat
Applesauce
Bananas
Tuna
Salmon
Pasta
Cooked rice
Pancakes
Muffins
Pudding
Soft cheeses
Jell-O
Mashed potatoes
Beans
Foods to Avoid
Popcorn
Chewing gum
Nuts
Hard candy
Bagels
Chips
Ice
Caramel
Corn on the cob
Apples
Carrots
What You Can Expect When Wearing Braces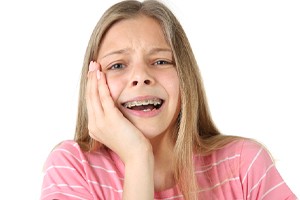 It is not uncommon after you have your braces put on to experience some soreness. This is normal and will take a few days to dissipate. Naturally, your teeth will be a bit more tender from the pressure of the brackets and wires; however, you can take an over-the-counter pain reliever to help with the discomfort. You might also notice some rubbing against your soft oral tissues (i.e., lips, cheeks, gums, tongue). After a few weeks, the sores that may develop will be less noticeable, and these areas will become more accustomed to the new appliances, meaning they will be less likely to cause discomfort.
Should you develop canker sores, rinse your mouth with warm saltwater to clean the area and alleviate any irritation.
How to Properly Brush and Floss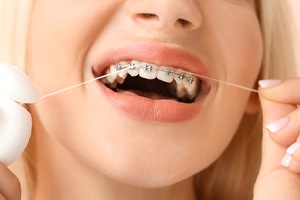 You'll need to make sure you are brushing and flossing your teeth regularly, as oral hygiene is crucial during this time. You do not want to develop tooth decay or gum disease while wearing braces, as this can cause significant problems and result in a delay in your orthodontic treatment.
To properly floss, use about 18 inches of floss and wrap it around your forefingers. Using your thumbs, guide the floss in-between your teeth and gently move it back and forth, curving the floss into a "C" shape to get each side of your tooth. With braces, you may need a floss threader or other device to help you navigate beneath your brackets and wires.
Playing Sports with Braces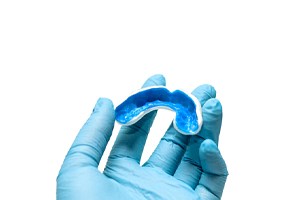 If you're an avid sports player, make sure to wear a custom-made mouthguard while on the field, court, or track. No one wants a broken wire or busted appliance, which is why proper mouth protection is key to preventing serious damage to your smile.
Ways to Care for Your Braces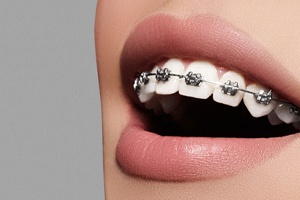 Throughout your treatment, you may suddenly experience an "emergency" that leaves you wondering what you should do. Here are a few tips to make these panic-stricken situations seem less worrisome:
Poking Wire
Use an eraser to push the protruding wire away from the sensitive area. If this is not possible, use dental wax or a cotton ball to keep the poking wire covered until you can see your orthodontist in Palm Bay.
Loose Wire
Should your wire become loose, try to reinsert it with tweezers. If it's not rubbing against your soft tissue, dental wax can be used to cover it. However, if the wax does not help, you can use a pair of fingernail clippers to cut the wire.
Loose Bracket
Should one of your brackets come loose, tweezers can be used to reposition it until you can get in to see a member of our team.
Broken Appliance
If your bracket or wire completely breaks, make sure to retrieve it and bring it with you to your emergency appointment. After examining the problem, we will determine the best way to replace it. Should you accidentally swallow it, do not worry too much. Only if it causes breathing problems should you get to your local emergency room for immediate medical attention.
No matter the problem, don't forget to call our office and alert us to the situation.