Root Canal Therapy – Palm Bay, FL
Preserving Your Tooth and Protecting Your Oral Health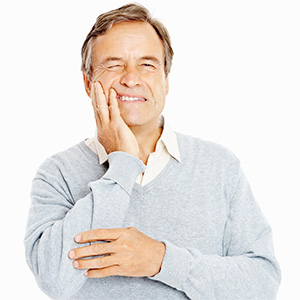 Root canals have received one of the worst reputations over the years, mostly because patients associate this treatment with pain. While it's true that if you need a root canal, it is likely because you are in pain, believe it or not, root canal therapy from our Palm Bay, FL dentist actually relieves your pain. The cause of your discomfort is typically an infection in the nerve of your tooth, and root canal therapy helps to eliminate this infection and alleviate your pain.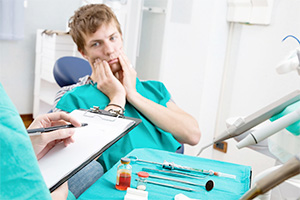 When Do I Need a Root Canal?
When your tooth becomes compromised by decay, trauma, or a fracture, the nerve or pulp may become infected. A dental infection causes severe pain and doesn't go away without treatment, so don't wait to contact your emergency dentist in Palm Bay. In fact, an infection that is left untreated can progress, affect surrounding teeth, and even result in tooth loss.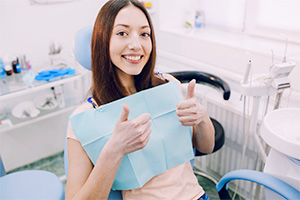 Does the Procedure Hurt?
Dr. Nowacki is highly skilled and experienced in performing root canal therapy. He uses the best local anesthetics to ensure that you do not feel anything during your procedure. In fact, the anesthetics will also eliminate your pain right away.
Once Dr. Nowacki has removed the infected tissue from inside your tooth, he will seal it with a temporary filling and allow it time to heal. After healing is completed, you will return to Beautiful You Dental to have a permanent filling or dental crown placed to strengthen your tooth. This ensures that you have all the function you had before root canal therapy and you will be able to eat and chew with ease again.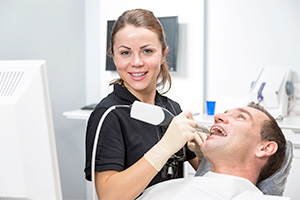 Preventing Root Canals
Did you know that you can take measures to protect your oral health and prevent the need for procedures like root canal therapy? When you visit your dentist in Palm Bay every six months for examinations and cleanings, he can detect decay in your tooth early on. In this stage, it's likely that you may be able to eliminate the problem with a dental filling before it progresses further into your tooth, which helps you avoid more invasive procedures like root canal therapy.
Cleanings with your dental hygienist also remove the excess plaque buildup that can cause tooth decay, helping you prevent more significant issues with your teeth.
If it's time for your next preventive appointment, or if you're experiencing pain or discomfort, contact Dr. Nowacki at Beautiful You Dental today to schedule an appointment.