Dental Crowns – Palm Bay, FL
Restore the Look and Function of Your Smile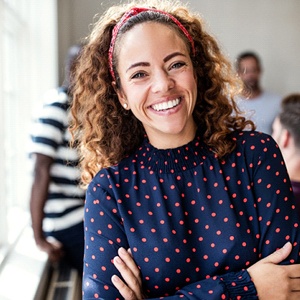 Did you know that tooth decay is one of the most rampant issues among Americans today? In fact, roughly 90% of U.S. adults have had at least one cavity by their 21st birthday. Fortunately, damaged teeth don't have to compromise your smile and bite for long. Thanks to dental crowns, our dentist in Palm Bay can restore the look and function of your smile seamlessly! To learn more about this popular restorative dentistry solution, keep reading or get in touch with our team.
What Is a Dental Crown?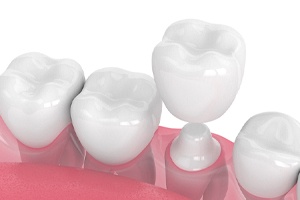 Dental crowns are a cap-like structure that protects a decayed or otherwise damaged tooth. Although they can be crafted from metals like gold and silver, natural-looking porcelain has skyrocketed in popularity in recent years. Since it's available in numerous lifelike shades, your dentist in Palm Bay can restore your smile without calling attention to your treatment. Most often, dental crowns are used on a tooth that's just received root canal therapy, on top of a dental implant post, to address misshaped teeth, or to anchor a bridge in place.
The Dental Crown Process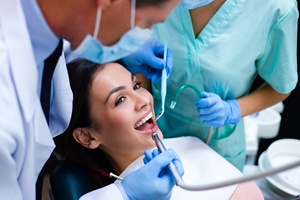 Although dental crowns are custom-made for each patient, the overall process is the same. First, our dentist in Palm Bay, Dr. Nowacki, will prepare the tooth by removing the damaged structure or removing a layer of enamel. From there, impressions will be taken of your mouth, which the lab artisans will use to meticulously craft your final restoration. In the meantime, you'll be given a temporary crown, so you can smile, bite, and laugh without worry. Once we receive your dental crown from the lab, you'll return to our office to have it placed. From there, we will review how to care for it properly. That way, you can enjoy your new and improved bite for as long as possible!
The Benefits of Getting a Dental Crown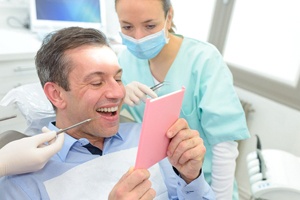 There is a reason dental crowns continue to be one of the most popular restorative treatments year after year… they come with a multitude of benefits! Here are a few:
Improved chewing power.
Protects the underlying tooth.
Can last for 15+ years with proper care.
Restores smiles without drawing unwanted attention.
Restorative and cosmetic uses.
If you think dental crowns in Palm Bay are right for you, then our team would love to hear from you! By scheduling an initial consultation, we can help you take the next step toward the strong, healthy, beautiful smile you deserve.