Dental Implants – Palm Bay, FL
A Life-Changing Tooth Replacement Solution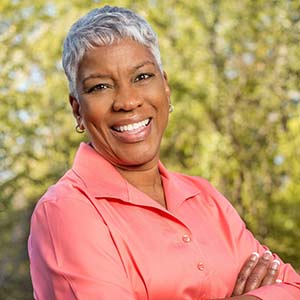 If you are missing one or more teeth, you know all too well the inconveniences of an incomplete smile. You may find it difficult to chew thoroughly, speak clearly, and smile with confidence. You are also at-risk for a number of oral health problems. While modern dentistry offers a few different ways to replace lost teeth, dental implants are by far the most reliable and lifelike. If you're looking for a permanent tooth replacement, we encourage you to consider dental implants in Palm Bay, FL. Dr. Christopher Nowacki can complete every step of the treatment right here in our office, making the treatment more comfortable and convenient. Contact our team at Beautiful You Dental today to schedule your consultation!
Why Choose Beautiful You Dental for Dental Implants?
Dental Implant Placement & Restoration Performed In-Office
Multiple Dental Financing Options Available
CT/Cone Beam Scanner for Highly Precise Dental Treatment Planning
What Are Dental Implants?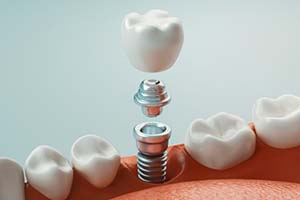 A dental implant is an artificial tooth root that is made of biocompatible materials, usually titanium. It is surgically placed in the jawbone where the roots of your lost tooth once were. There, it will directly bond with the surrounding bone structure in a natural process called osseointegration. Once this process is complete, a dental crown, bridge, or denture can be placed atop the implant to being back any number of missing teeth. Because dental implants recreate every single part of a missing tooth, they provide stability and longevity that traditional tooth replacements simply cannot.
The 4 Step Dental Implant Process
The dental implant procedure is advanced, which requires many dentists to refer patients to specialists for treatment. However, Dr. Nowacki can place and restore your dental implants at the same location that you receive your routine checkups and cleanings! This is not only incredibly convenient, but it also helps ensure that you receive consistent and comfortable care throughout the entire process. Your dentist in Palm Bay is committed to offering his patients the best options available, which is why he's proud to offer dental implants as a life-changing tooth replacement. While each patient's journey towards a new smile will look slightly different, there are four main steps you can expect during dental implant treatment. Read on to learn more about them.
Initial Dental Implant Consultation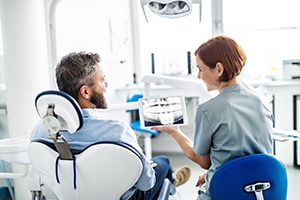 The first step of the dental implant process is to come visit us for an initial consultation. During this visit, we'll discuss your goals for your smile, answer your questions, and make sure that dental implants are a good choice for you. We'll take a CT scan of your mouth to evaluate your candidacy for dental implants and if you need any preparatory procedures beforehand, such as a bone graft or gum disease treatment. Then, once you've been cleared to get dental implants, the images taken by the CT scan are used to pinpoint the precise location for your implant posts as we plan out the details of your treatment.
Dental Implant Surgery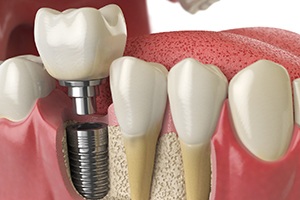 Dental implants differ from any other type of oral prosthetic because they replace both the root and the crown. As such, they require a minor surgical procedure to be placed in the mouth. This step will be completed right here in our office by your implant dentist in Palm Bay, Dr. Nowacki. Once you're comfortable in the examination chair, he will make small incisions in your gums to access your jawbone. There, he'll insert the dental implant post into precise locations within the bone tissue and close the gums around it. Then you'll be sent home to heal as the next step of the implant process takes place
Dental Implant Osseointegration & Abutment Placement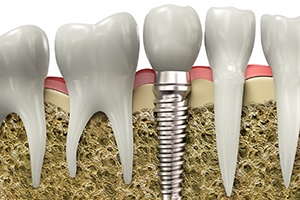 The dental implant post is biocompatible, so your body naturally accepts it. By acting as a root, it stimulates your jaw to encourage new bone growth through a process called osseointegration. This not only helps to preserve your bone density, but it also causes your jaw to fuse to the post. This provides a secure foundation for your replacement tooth while holding the potential to remain in place for several decades.
It takes several months for your jawbone to fuse to the post. After adequate healing occurs, an abutment is attached to the post to connect your restoration. It takes about two weeks for your gum tissue to heal around it. This creates a natural-looking gumline while also sealing out bacteria to protect the post.
Delivery of Dental Implant Restorations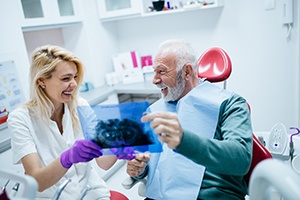 Impressions of your mouth are taken to design your restoration. It is crafted from all-ceramic material and made to match the color, size, and shape of your natural teeth. After it is attached to the dental implant, it stays securely in place, so you can chew, smile, and speak with confidence.
Benefits of Dental Implants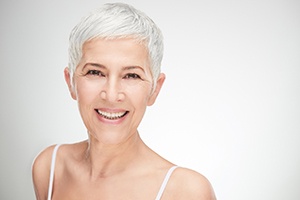 It's very beneficial to your oral health to fill in the socket of your missing tooth with a dental implant. Keep in mind that the benefits don't only include achieving a beautiful smile you'll love to show off. It also means you can keep your oral health in check for decades to come. This makes their investment well worthwhile, especially if you're considering replacing an entire arch of teeth. Check out the most common benefits patients tell us about below ahead of your first consultation with Dr. Nowacki or give us a call today!
Day-to-Day Benefits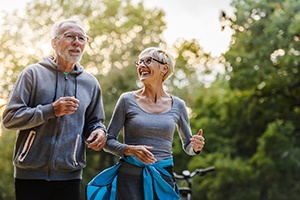 Speak and Smile with Ultimate Confidence: Those who use traditional dentures often experience issues with their speech, not just in the beginning stages of using their denture but after it no longer fits properly. With dental implants, you can expect to speak clearly and smile confidently day-to-day.
Eat the Foods You Want: Dental implants look and feel just like your natural teeth, allowing you to eat foods that would not be an option with traditional dentures. Even crunchy and chewy foods that would simply be out of the question are easily broken down, like apples and steak.
Brushing and Flossing is Easy: You won't have to remove your tooth replacement just to keep it clean. All you need to do is brush twice a day and floss daily, particularly around the implant crown to remove plaque and loosen food debris.
Health Benefits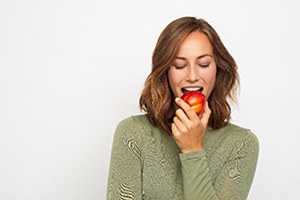 Protect Your Bone with a Titanium Root: With no natural root, the jawbone will begin to deteriorate from lack of use. Placing a dental implant can revitalize the bone and prevent it from weakening. In fact, they can rejuvenate your entire mouth, especially if you receive an implant denture.
Stop Teeth from Shifting: Neighboring teeth will begin to shift out of place once nearby teeth are lost. This occurs because they are trying to naturally accommodate the extra space. However, this makes the bite uneven, putting disproportionate stress on your jaw joints. By placing dental implants, you keep your natural teeth in place and your bite remains unaffected.
Prevent Future Tooth Loss: The more teeth that are lost, the more your jawbone breaks down. This means more teeth are at risk of being lost the longer you go without addressing your tooth loss. Replacing teeth with dental implants doesn't just complete your smile, it stimulates your jawbone tissue going forward.
Long-Term Benefits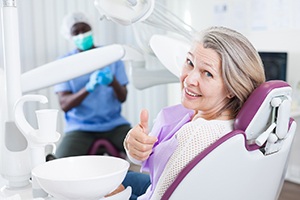 Long-Lasting and Reliable: Dental implants themselves can last for a lifetime as long as you care for them properly. On average, they typically last 30 years and longer, making them a fantastic investment in your long-term oral health.
As Durable As They Are Beautiful: Dental implants are equipped with natural-looking restorations that make them indistinguishable from actual teeth. Whether you're speaking with loved ones or making a first impression, only you will know that you had teeth replaced.
High Success Rate: Dental implants are known for having success rates that fall between 95% and 98% when placed by a trained professional. This is sure to instill confidence in your future tooth replacement with Dr. Nowacki, who is highly trained in dental implant placement and restoration.
Who Dental Implants Can Help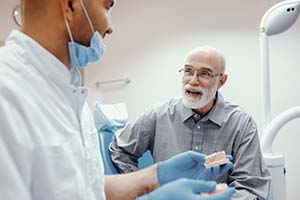 Dental implants are considered the most versatile tooth replacement option because they can be used to address any level of tooth loss. We offer different types of dental implants in-house depending on your specific needs. By using various custom-made restorations to seamlessly complete your smile, we can not only help you enjoy your favorite foods again, but give you the confidence to speak with clarity and feel good about your appearance. Read on to learn how we determine which restorations you'll receive based on your specific case!
Who Is a Good Candidate for Dental Implants?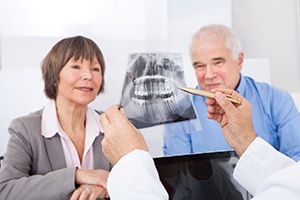 Just about any healthy adult can receive dental implants thanks to advancements in dental technology and techniques. With that said, there are certain prerequisites that dramatically increase the chances of a successful treatment. Our team will look for the following:
Good overall health – Dental implants do require a minor surgery to complete. It's best to speak with your general practitioner ahead of time to confirm your ability to undergo this kind of treatment.
Excellent oral health – If you have gum disease, tooth decay, infections, or other unresolved oral health issues, they will need to be handled first. Once you've fully healed, we can revisit tooth replacement with dental implants.
Jawbone density – Your jawbone needs to be dense and healthy enough to receive a titanium post. In the event your jawbone is too weak, we may require you to complete a bone graft first.
Missing One Tooth
If you're missing just one tooth, Dr. Nowacki will recommend a single dental implant with a crown mounted on top, which matches the natural shape, shade, and size as the rest of your smile. Once placed, it will feel and function like any other tooth in your mouth. A notable benefit of dental implants vs. dental bridges is you won't need to make modifications to nearby teeth just to fill the gap in your smile.
Missing Multiple Teeth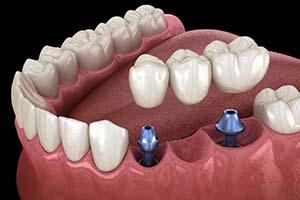 For those missing multiple teeth consecutively, Dr. Nowacki can use an implant bridge to replace them all at once. This custom-made prosthetic is supported by dental implants on either side, and it literally bridges the gap in your smile by filling the space. Through implant bridges, we can effectively replace two to four consecutive teeth at a time, despite using only two dental implants.
Missing All Teeth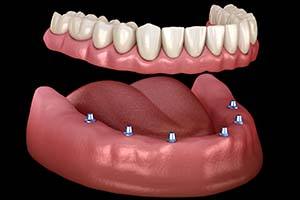 For patients with more advanced tooth loss, an implant-supported prosthetic will likely be recommended. This includes both partial and full dentures. Partials fill gaps in smiles between healthy teeth and full dentures replace the entire row of teeth. Both prosthetics use a base material to provide support for numerous teeth. In most cases, we can affix the base of both partial and full dentures to about four to eight strategically positioned dental implant posts.
Additionally, we can provide an implant denture that's designed to be fixed (i.e. only removed by a dentist) or removable (for at-home cleaning and maintenance). Keep in mind that fixed options do require more dental implants and therefore more available bone tissue.
Understanding the Cost of Dental Implants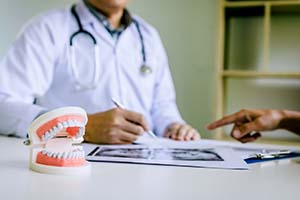 Dental implants in Palm Bay are one of the most superior tooth replacement solutions available. Although more costly than their counterparts – dental bridges or dentures – dental implants offer a more stable, longer-lasting restoration that will have you pleased with the results, and happy with the investment you made in your smile. To better understand the cost of your upcoming procedure, allow us to explain more thoroughly the factors that are considered when providing you with a clear estimate for dental implants.
Types of Dental Implants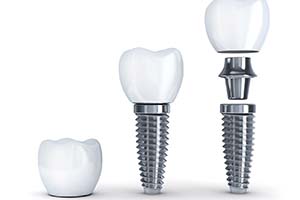 When considering the cost of your dental implant placement, you can expect to pay a higher price for more implants. Here are the different types of implants you can receive depending on your individual needs:
Single Tooth Implant – This includes one implant that is comprised of a titanium post, abutment, and customized dental crown.
Implant Bridge – For patients missing multiple consecutive teeth along the same row, you can expect to pay a bit more for the two titanium posts, abutments, and customized bridge.
Implant Denture – If you're missing all your teeth along an arch, this will be the priciest endeavor, as we will need to place anywhere between four and eight implant posts, in addition to the abutments and fully customized denture.
What Are the Stages of Dental Implant Treatment?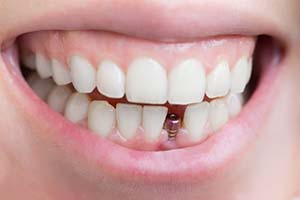 During your initial consultation with Dr. Nowacki, he will go over everything you'll need to know about dental implant placement. From examining your mouth and establishing a treatment plan, to the process of placing each implant, and finally, an estimated cost, you'll have a better understanding of why your customized tooth replacement solution is an important investment.
Initial Consultation – Nowacki will begin by examining your mouth and taking X-rays to get a complete view. From there, he will be able to craft a treatment plan that will take you step-by-step through the process, as well as explain how each piece factors into the overall cost.
Dental Work (Pre-Implants) – If it is found that your jawbone is not strong enough and you need a bone graft or you need gum disease therapy, these types of procedures will come at an extra cost and need to be completed prior to receiving your dental implants.
Implant placement – You can also factor in the cost of the actual surgery. Depending on the number of implants placed, small incisions will be made in the gum line before holes are drilled into your jawbone. Once the implants are securely placed, your surgical sites will be stitched up, and you'll return home to heal for the next three to six months.
Abutment – This small appliance is necessary to connect the implant and the customized restoration. Whether you're receiving a dental crown, bridge, or dentures, these will be added to the estimated cost.
Custom restoration – After you've fully healed, you'll return to our office to have your custom restoration put into place. Dental lab technicians ensure your crown, bridge, or denture is matched to the color, size, and shape you and Dr. Nowacki settled on before implant placement began.
Are Dental Implants Worth the Investment?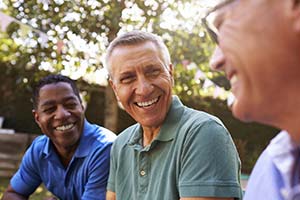 There is no doubt that dental implants are absolutely worth the investment. In fact, although it may seem you are spending more money now, you'll actually be saving yourself money in the future. How so? Your implants are long-lasting, which means they are designed to last decades if not a lifetime with only minimal maintenance. This eliminates the need to spend money on relining and readjustments performed by your dentist in Palm Bay.
Other benefits of dental implants include:
They're easy to clean and maintain
They offer more stability and greater functionality than traditional dentures, partials, or a fixed bridge
Your facial appearance will be restored
They provide increased confidence and improved appearance
Does My Dental Insurance Cover Dental Implants?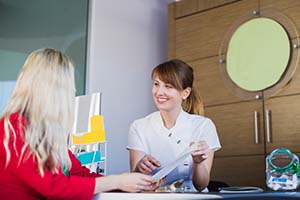 Depending on your individual plan, your dental insurance may or may not cover the cost of your dental implants. Unfortunately, most companies do not; however, there are portions of your overall cost that might be covered under your plan. Some of these might include:
Any pre-dental implant work (periodontal therapy, bone grafting)
Consultation
Custom restoration
Anesthesia/Sedation
Whether your insurance covers part or all your procedure, Dr. Nowacki accepts CareCredit, which is a third-party financing company that offers a low-interest rate loan. This can help you afford your dental implants, all while taking the pressure off your pocketbook.
Dental Implant Technology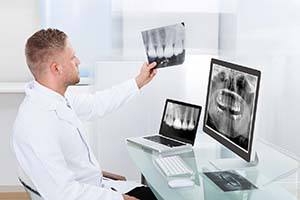 New innovations in dentistry transform the care you receive from your dentist. From digital x-rays to dental lasers, you experience a higher level of care to promote your oral health through more precise and accurate diagnosis and treatment. Dr. Christopher Nowacki embraces state-of-the-art dental implant technology in his Palm Bay, FL dental office to provide the superior results you deserve. Among one of the latest advancements, you will find in our dental office is the CT/Cone Beam Scanner. The elite equipment plays an influential role in replacing missing teeth with dental implants in Palm Bay. Dr. Nowacki uses the crystal-clear images to ensure your new smile lasts.
What Is the CT/Cone Beam Scanner?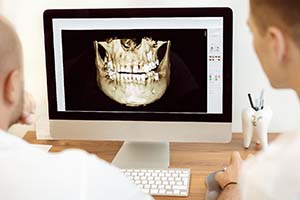 The CT/Cone Beam Scanner gives Dr. Nowacki the ability to see your oral structures in greater detail than ever before. He will have a complete picture of your mouth using a quick and painless scan. This creates a 3D image of your oral structures, including the soft tissues, teeth, nerve pathways, tooth canals, and bone.
Unlike traditional imaging methods, the scans are highly detailed and integrate with computer-guided technology. Dr. Nowacki uses the scans to evaluate your oral structures to determine if you are a candidate for dental implants and, if you are, to establish the ideal placement for the posts. With the use of the CT/Cone Beam Scanner, this helps create the foundation your new smile needs to last for decades.
Benefits of the CT/Cone Beam Scanner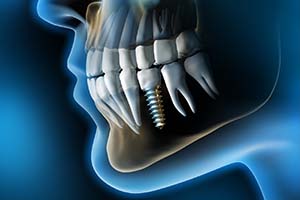 The advanced imaging system allows Dr. Nowacki to analyze your oral structures to look for any concerning issues that can impact the long-term success of your new smile, such as decreased jawbone density. Based on the results of the scan, he can determine if you need bone grafting or a sinus lift before placing your implant posts. In addition, he can find infections that may be brewing beneath the surface of your gum tissue.
Dr. Nowacki also uses the scans to determine the precise location for the placement of your implant posts. This decreases any room for error because he will have the exact dimensions necessary to rebuild your smile using a 3D model. He uses the model as a surgical guide to place your implant posts in their correct locations to help ensure your jawbone fuses to them. This allows them to support your restorations to promote a new smile that can last for several years to come.
Maintaining & Caring for Your Dental Implants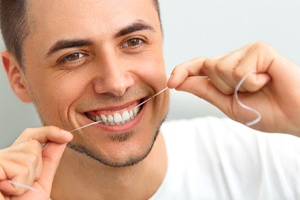 Once you've replaced your lost teeth with dental implants, you'll very likely never need to worry about replacing them again. Of course, this only holds true if you practice good dental implant care in Palm Bay. Otherwise, damage or infection could shorten their lifespan and leave you without teeth all over again. Our team at Beautiful You Dental is dedicated to helping you make your dental implants stand the test of time. Following these five simple guidelines can go a long way toward keeping your new teeth in great condition for decades or a lifetime to come!
Make Oral Hygiene a Priority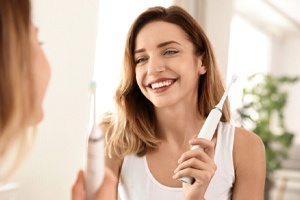 The most common reason for dental implant failure is gum disease, which is often the result of poor oral hygiene. When bacteria build up in the mouth, they can weaken the gum and bone supporting the implants, causing them to fail. To protect your dental implants in Palm Bay, remember to brush your teeth for two full minutes every morning and again right before bed. Also, be sure to floss at least once per day.
Eat a Healthy Diet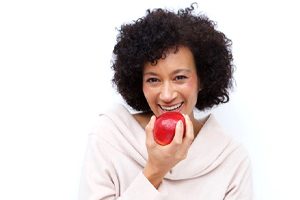 Although dental implants allow you to chew virtually any food, some foods are healthier for them than others. If you indulge in sticky, crunchy, and sugary foods too often, it could loosen your implant restoration or even damage the post itself. Not to mention, overconsumption of sugar can lead to gum infections. Instead, try to maintain a balanced diet that is rich in a variety of nutrients. Vitamin C and calcium in particular are great, as they encourage healthier gums and jawbone, respectively.
Break Bad Habits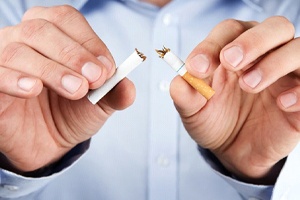 Many habits that can harm natural teeth could also spell disaster for dental implants. These include:
Smoking – Tobacco increases your risk of oral infections that could double or even triple your chance of dental implant failure. Making the effort to quit will be well worth it!
Chewing on hard, inedible items – Biting your nails or chewing on ice cubes could damage your restorations.
Using your teeth as tools – Your teeth (and implants) aren't meant to open packages or hold bags. This habit could easily lead to permanent damage.
Protect Your Dental Implants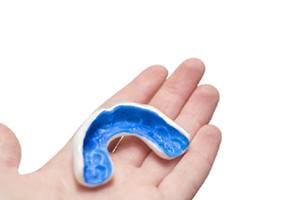 If you regularly play sports, ask your implant dentist in Palm Bay about getting a custom mouthguard. Designed to reduce the risk of injury to your implants and the rest of your mouth, these personalized appliances will fit more comfortably than over-the-counter alternatives.
Do you often wake up with a sore jaw? If so, you might be clenching and grinding your teeth while you sleep. To prevent this force from wearing down your implants and remaining teeth, you may need a custom nightguard, which places a soft yet durable barrier between your upper and lower rows of teeth at night.
Schedule Regular Dental Checkups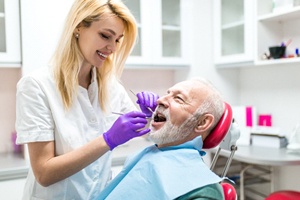 People of all ages – including those who have replaced any number of teeth with dental implants – should come in for a dental checkup at least once every six months. That way, Dr. Nowacki will have the chance to identify and treat any potential problems with your implants as early as possible. He'll also be able to answer any additional questions you may have about maintaining and caring for your dental implants at home.
Dental Implant Failure & Salvage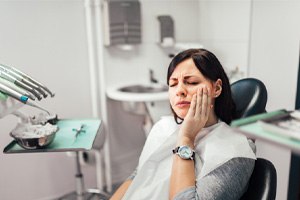 While dental implants in Palm Bay have a 95% success rate, occasional failures can occur, often due to infection or trauma. If you notice any unusual pain or looseness in your implant, don't delay. Contact Beautiful You Dental as soon as you can. Our skilled team will promptly evaluate the issue, taking every measure to protect your implants and ensure your oral health remains intact.
Dental Implant FAQs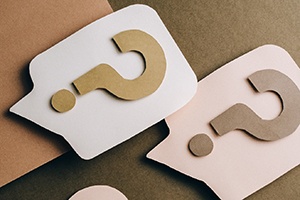 Dental implants in Palm Bay are a big commitment. It's normal to have a few concerns about the road ahead, but there's nothing to fear. Dr. Nowacki will explain everything during your consultation to ease your anxieties. In the meantime, here are the answers to a few frequently asked questions to feel confident in the decision you're making for your smile.
Are dental implants removable?
A dental implant is unique because it replaces both the crown and root, so you can't take them out. A titanium post is surgically placed in your jawbone to mimic a root. Your bone will fuse to the post through a process called osseointegration. This provides a stable foundation for your restoration, which is attached to the post using an abutment. Only a trained dental professional can take out the post; however, some implant dentures are removable for easy cleaning.
How successful are dental implants?
A dental implant is the most reliable method of replacing a tooth. The procedure has over a 95% success rate, but multiple factors affect the lifespan, such as your oral and general health. It's not uncommon for a dental implant to last for 30 years or longer with the proper care, like brushing, flossing, and using a daily mouthrinse. You'll also need to see your dentist at least every 6 months for a cleaning and checkup. The placement of the implant can also affect the long-term success of the procedure. Teeth in the back of the mouth naturally undergo more wear and tear. Therefore, a dental implant used for a molar may need to be replaced sooner than one in the front of the mouth.
Am I too old for dental implants?
You're never too old for dental implants! However, with age comes certain medical conditions and medications. Your procedure may be a little more complex than others, but that doesn't mean you can't complete your smile. Your implant dentist in Palm Bay, Dr. Nowacki, will examine your mouth to look for any concerns, like infection or bone loss. They'll have to be resolved before moving forward with your placement surgery. He will also review your medical history to ensure you have minimal risks of complications. Dr. Nowacki will create a personalized plan to ensure your smile is healthy to replace your lost teeth safely. Although it may require a few additional steps in your treatment plan, it's time well-spent to ensure your new smile lasts for decades.
What should I do if my implant feels loose?
After your jaw has integrated with the post, your dental implant should never feel loose. If you notice instability, it's not an issue you want to ignore because it can indicate dental implant failure. It's best to contact our office right away. Dr. Nowacki will find the problem to provide the necessary intervention, like replacing a damaged restoration or treating the early stages of infection. While the problem can be minor, a loose dental implant can also be a sign of a big complication. Don't wait to contact our office.