Dental Implants – Palm Bay, FL
A Lifechanging Tooth Replacement Solution
Have you recently lost or injured a tooth? Many people are seeking a permanent way to replace one or more missing teeth, and luckily, there is an answer! Dr. Christopher Nowacki can replace missing teeth from the roots up with dental implants in his Palm Bay, FL dental office. To arrange a dental implant consultation, please call our dental office today.
Benefits of Dental Implants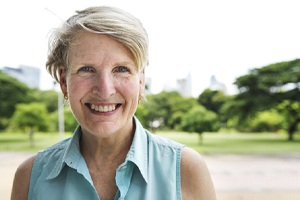 It's very beneficial to your oral health to fill in the socket of your missing tooth with a dental implant. With no natural root, the jawbone will begin to deteriorate from lack of use. Placing a dental implant can revitalize the bone and prevent it from weakening. In fact, they can rejuvenate your entire mouth! Plus, dental implants look and feel just like your natural teeth, allowing you to eat, speak, and smile with ultimate confidence. As if these benefits weren't enough, dental implants themselves can last for a lifetime as long as you care for them properly.
Indications for Dental Implants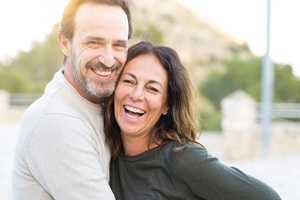 We offer different types of dental implants for all patterns of tooth loss. Depending on how many teeth you're missing, we'll use various custom-made restorations to seamlessly complete your smile. We provide dental implant treatment for:
Missing Single Tooth
If you're missing just one tooth, Dr. Nowacki will recommend an implant-retained crown. This is a single dental implant with a crown mounted on top, which matches the natural shape, shade, and size as the rest of your smile. Once placed, it will feel and function like any other tooth in your mouth.
Missing Multiple Teeth
For those missing multiple teeth consecutively, Dr. Nowacki can use an implant-retained dental bridge to replace them all at once. This custom-made prosthetic is supported by dental implants on either side, and it literally bridges the gap in your smile by filling the space. Unlike a traditional bridge, Dr. Nowacki won't have to alter your natural teeth to place an implant-retained bridge.
Missing All Teeth
For patients with more advanced tooth loss, an implant-retained prosthetic will likely be recommended. This includes both partial and full dentures. Partials fill gaps in smiles between healthy teeth and full dentures replace the entire row of teeth. Both prosthetics use a base material to provide support for numerous teeth. In most cases, we can affix the base of both partial and full dentures to about four strategically positioned dental implant posts.
Start-to-Finish Dental Implant Treatment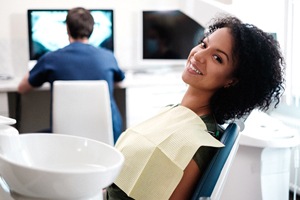 The dental implant procedure is advanced, which requires many dentists to refer patients to specialists for treatment. However, Dr. Nowacki can place and restore your dental implants at the same location that you receive your routine checkups and cleanings! This is not only incredibly convenient, but it also helps ensure that you receive consistent and comfortable care throughout the entire process. Your dentist in Palm Bay is committed to offering his patients the best options available, which is why he's proud to offer dental implants as a life changing tooth replacement.
Understanding the Cost of Dental Implants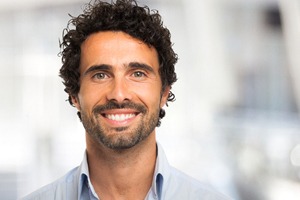 Dental implants in Palm Bay are one of the most superior tooth replacement solutions available. Although more costly than their counterparts: a dental bridge or dentures, dental implants offer a more stable, longer-lasting restoration that will have you pleased with the results, and happy with the investment you made in your smile. To better understand the cost of your upcoming procedure, allow us to explain more thoroughly the factors that are considered when providing you with a clear estimate for dental implants.
Call us today to request an appointment and get started on your strong and beautiful smile!