How to Choose the Best Dentist in Palm Bay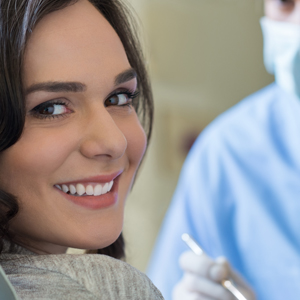 It can feel overwhelming when you sit down and try to find the best dentist in Palm Bay. There are so many options to choose from -- which is best for you and your loved ones? Making the right choice is easier when you start with a list of questions to ask yourself as you begin your search. To help, we've put together some of the most important considerations when selecting any dentist.
What Dental Services Do They Provide?
Smiles have different needs throughout a lifetime. If you are looking for a dentist who can provide care for the whole family (and that's a great idea), then you need a general dentist who is equipped to handle a wide variety services. Rather than focusing on one specific area of dentistry, like restorative or cosmetics, a family dentist like Dr. Christopher Nowacki will offer treatments ranging from general checkups and cleanings all the way to complex tooth replacement and much more.
How Do They Stay Up-to-Date in the Field?
Excellent dentists aren't finished learning once they graduate from dental school. If anything, that is just the beginning of their education. Dentists can benefit from a number of continuing education courses and advanced certifications. Check your potential dentist's "About Me" or bio page to find out if they are involved in any professional organizations, which provide these opportunities. The American Dental Association and, in our state, the Florida Dental Association are two to look out for. Dr. Nowacki is an active member of both, as well as the Academy of General Dentistry.
Is My Dental Insurance Accepted?
If you invest in dental insurance, choosing a dentist who accepts your plan or is in-network with your provider will help to ensure you can make the most out of your benefits. Our dental office will process and file claims for most PPO plans and we are in-network with most of the popular providers in the Palm Bay area.
If you don't have dental insurance, though, you will want to check on something else -- patient financing. We also accept CareCredit, which works like a credit card you use at the time of your service and then make payments on at the pace that suits you best.
Does the Dental Office Feel Comfortable, Professional?
When you're choosing a Palm Bay dentist, it's a wise idea to take the time to visit the dental office before you commit to anything. When you do, take note of how you feel. Does the staff treat you warmly? Do you feel at-home in the reception area? Does everyone you talk to seem to have your best interest in mind? If you feel comfortable and at-ease in the dental office, that's a great sign -- you may have found your new dental home!
Where to Find the Best "Dentist Near Me"
At Beautiful You Dental, we are pleased to offer families and individuals care under the best dentist in Palm Bay. For comprehensive, experienced, and truly personalized dentistry, don't hesitate to get in touch with Dr. Nowacki's dental office! You are invited to request an appointment today.