Dental Implant Failure & Salvage – Palm Bay, FL
Preserving Your Brand-New Smile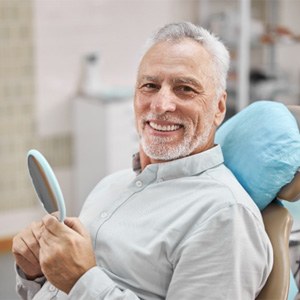 Dental implants are highly reliable, with an incredible success rate of over 95%. Although failures are rare, it's important to understand their potential causes, symptoms, and available treatments. While there's no need to live in fear, being informed is crucial. If you ever have concerns about your dental implants, don't hesitate to call us. Our team at Beautiful You Dental is here to assist you in addressing any issues and restoring your oral health!
Why Do Dental Implants Fail?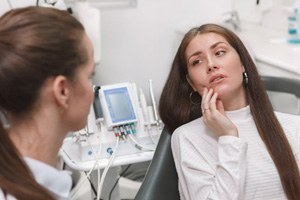 The primary cause of dental implant failure is peri-implantitis, an infection that can harm the tissue surrounding the implant. This can lead to significant damage, causing the jawbone and gums to lose their ability to support the implant. Poor oral hygiene is a common contributor to peri-implantitis, but other factors can play a role.
Additional issues that may result in implant failure encompass:
Failed osseointegration, where the implant and jawbone don't form a strong bond.
Physical trauma to the implant site.
Medical conditions like cancer or diseases that affect the body's capacity to support dental implants.
Symptoms of a Failed Dental Implant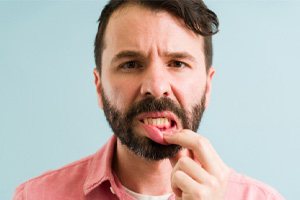 Dental implant failure is categorized into early and late stages. Early failure occurs shortly after implant placement, while late failure can manifest post-osseointegration, potentially even years later.
Common signs of both early and late dental implant failure include:
Unusual or severe pain. Mild discomfort post-surgery is normal, but implants should feel comfortable once healed.
Looseness of the implant. This may be related to the restoration or could indicate a failed implant.
Presence of bleeding, swelling, or pus, indicating a potential infection requiring immediate dental attention.
Difficulty in chewing, a concern after receiving implant restorations, as they should allow for normal eating without issues.
How Dental Implant Salvage Works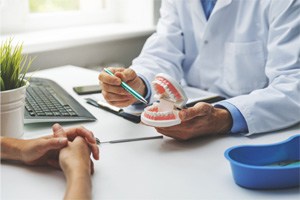 Should you suspect any issues with your dental implants, don't hesitate to reach out to us. We'll conduct a thorough examination, discuss your symptoms, and present treatment options. In certain cases, conservative measures like deep cleaning and antibiotics may salvage the implant. Seeking timely intervention increases the likelihood of restoring your smile's health in a cost-effective manner.
If the damage is extensive, removal of the implant may be necessary. Following the restoration of your oral health, including potential procedures like a bone graft or gum disease treatment, you may have the opportunity to receive a new dental implant.