Restorative Dentistry – Palm Bay, FL
Renew Oral Health & Find Your Smile Again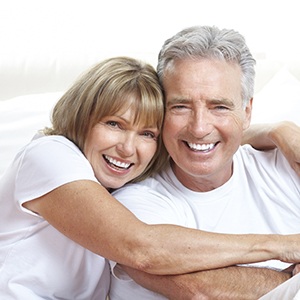 Restorative dentistry services allow us to fix the smiles of our Palm Bay patients. If you would like to replace missing teeth permanently, we can place and restore dental implants. For multiple teeth, our services include crown and bridge therapy and dentures and partials. We're ready to work with you to help rejuvenate your smile today with restorative dentistry from our Palm Bay, FL dentist and team!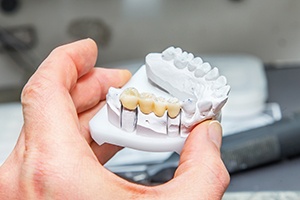 Dental Crowns & Bridges
Are you missing one or more teeth in a row? If you have pearly whites that remain intact on either side of the gap of your absent teeth, our compassionate Palm Bay team may be able to help you with crown and bridge therapy. A bridge is a restorative dentistry tool that resembles a partial denture and is created to replace missing teeth. It stays in place by being attached to your smile with the help of dental crowns. Speak with your friendly dentistry team today to find out more!
Learn More about Crowns & Bridges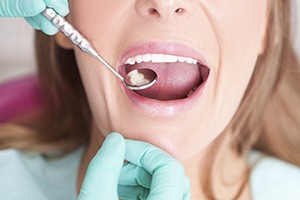 Tooth-Colored Fillings
If we find a cavity, we use a natural-colored filling to fix the area. This helps strengthen your tooth, stop decay, and prevents us from causing a patchy-looking smile, as traditional, metal fillings can often create.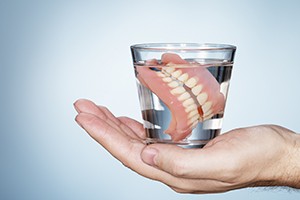 Dentures & Partials
For a more traditional tooth replacement method, our compassionate staff can fit you for dentures and partials. Full dentures are a great way to replace all of the teeth along the upper gum line, lower gum line, or even throughout your entire mouth. Are you missing numerous teeth along an arch? A partial denture can be attached to fill the space in your smile. These restorative dentistry treatments are removable and offer a comfortable way to restore both function and beauty. We'll speak with you and help you decide which restorative dentistry technique will effectively fit your needs.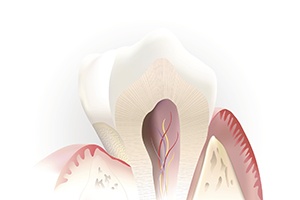 Root Canal Therapy
A severe toothache or dental sensitivity to changes in temperature are often an indication that a patient needs root canal therapy. This treatment is recommended when decay or damage reaches the inner portion of the tooth, the pulp, where the nerve structure is housed. When dental damage reaches the nerve, it can cause severe pain. Root canals remove the damaged structure, pulp, and nerve. This tissue is then replaced, and the tooth is resealed. This prevents the potential need for extraction, replaces lost tooth structure, and protects the tooth from any additional damage or decay.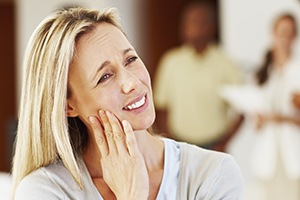 Tooth Extractions
In most cases, restorative dentistry is just that – restorative. However, there are some cases where the best treatment we can provide to protect a patient's smile is tooth extraction. For these patients, our team offers safe, effective extractions. The most common reasons we recommend tooth extraction include:
Severe decay or damage that destroys too much dental structure for a restoration like a crown to be supported by remaining tissue
Damage or decay that has spread to or may damage surrounding teeth, gums, or other oral structures
In preparation for partial or full denture creation or orthodontic treatment, one or more teeth may be removed
Most often, we remove impacted (unable to erupt) or crowded wisdom teeth
Learn More About Tooth Extractions