Palm Bay Dental Checkups & Cleanings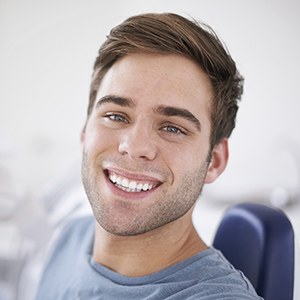 We prefer to see patients for general dentistry care every six months. This gives us a chance to thoroughly, but gently, examine the health of your teeth and gums and increases the likelihood of catching early signs of decay. The American Dental Association recommends that these visits happen twice a year because deep cleanings from our dental hygiene team can remove the buildup of harmful bacteria. Dr. Nowacki wants to do everything he can to help protect your smile from damage. You should keep your beautiful smile for as long as you can, and we'll do everything in our power to help you preserve it!
Brushing, flossing, and routine general dentistry appointments are all necessary ingredients to lay the groundwork for oral health. We like to see patients twice a year for general dentistry and children's dentistry services because prevention of dental problems is easier and far less expensive than repairing them.