Advanced Dental Services & Technology – Palm Bay, FL
Comfortable, State-of-the-Art Dental Services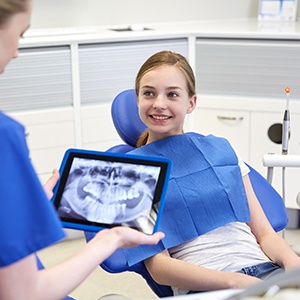 Technological innovations are changing the way we complete even the most mundane daily tasks including things as simple as ordering take out with a phone app rather than using that phone to the call the restaurant. At Beautiful You Dental, we use advanced dental services and technology in our Palm Bay, FL dental office to make an accurate diagnosis, plan effective treatment, and even offer the most advanced procedures more effective and comfortable. If you'd like to find out more, call our Palm Bay dentistry team to schedule an appointment today.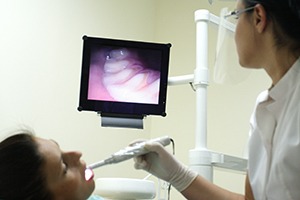 Intraoral Camera
Our investment in an intraoral camera has had a profound impact on the way we interact with our dental patients. Rather than describing what we can see or try to show them using handheld mirrors, we can take a high-definition image of any damaged, decayed, or malformed areas. These crystal clear digital images can then be viewed by our patient on a chairside computer monitor. We're able to enlarge and enhance the images to ensure patients completely understand what the oral health concern is and how we can repair and restore their smile. Intraoral photography is now an integral part of the treatment planning and patient education experience in our dental office. Patients see exactly what areas we're concerned about, and they can feel more confident in the results possible with each of their treatment options. It's always been our belief that the best patient is an educated patient, and intraoral cameras help us to provide patients with a complete understanding of the dental health.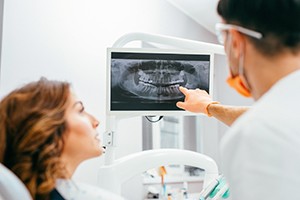 Digital X-Rays
What intraoral photography has done for the visible parts of the smile, digital x-rays allow us to do for the interior layers of the tooth and those parts of the tooth not visible above the gum line. These x-rays are very similar to the traditional film variety. However, they capture clearer images more quickly. That is important because it exposes patients to less radiation, and gives us the ability to more definitively diagnose dental concerns and plan treatment. Just like digital images, these x-ray scans are immediately visible on our chairside computer monitors.
When we capture x-rays for treatment planning, we can enlarge and color code them to help patients better understand areas of concern and potential treatment options. Diagnostic x-rays are easily stored between appointments, and we can compare them to previous scans to allow for earlier diagnosis. Digital x-rays can also shorten treatment times as they can be immediately accessed by dental labs, specialist dental offices, and insurance providers as necessary.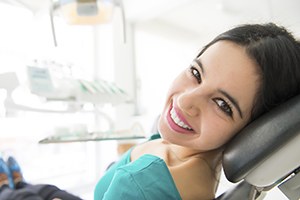 Cavity Detection System
Tooth decay, often referred to simply as cavities, are the most common oral health concern facing even those patients with the most diligent oral hygiene routines. Traditionally, we used x-rays and manual checks to find any weakened areas of tooth enamel. The Caries View early cavity detection system allows us to more precisely pinpoint areas of decay in the earliest possible stages, preventing additional damage and decay. The diagnostic tool can even help patients improve their at-home care routines by disclosing the areas where their teeth are most likely to decay.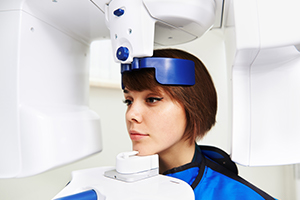 Cone Beam CT Machine
A cone beam CT machine is a special type of X-ray that goes beyond what our digital X-rays can capture. The accurate 3D image collected by this machine provides a more comprehensive look into a patient's orofacial structures, blood vessels, and other important features. We use this information to plan for dental implant placement and root canals, evaluate the jaws and face after trauma, and so much more. Using this technology allows us to perform procedures with more precision and better results every time.
Joint Vibration Analysis Machine
If you're experiencing pain in your jaw or temporomandibular joint (TMJ), it can be difficult to know objectively whether the problem is serious or not. That's where a Joint Vibration Analysis (JVA) Machine comes in handy! This technology detects vibrations caused by the friction of your moving joints. Basically, joints that have become rough with friction, are displaced, or experience any number of issues cause noticeable vibration on the machine. This helps us properly diagnose and treat TMJ conditions more efficiently.