Beautiful You Dental Blog
March 1, 2018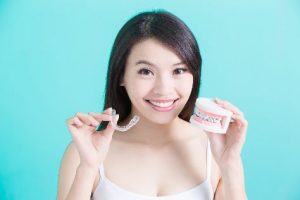 When it comes to the impression you make on other people, a smile says it all. Confidence, humor and compassion are all conveyed with this universal form of communication. But what if you don't feel so great about your smile? Feeling self-conscious can really put a damper on your ability to relate to other people, which is no way to go through life!
Thankfully, modern dentistry offers more than one way to straighten your teeth and feel great about your grin. In addition to traditional braces in Palm Bay, Clear Correct can give the same great result, invisibly. We offer both types of orthodontic treatment for adults and teens alike, so there really is a solution for everyone. In this blog, we'll discuss both treatments so you'll have a better idea of which one will work for you.
Comments Off

on Clear or Traditional Braces in Palm Bay – Which One Will Work For You?
Older Posts »