Orthodontics – Palm Bay
Straighten Your Smile with ClearCorrect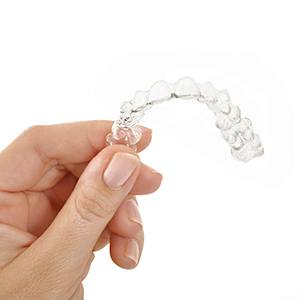 Never underestimate what having straight teeth can do for you, but not just in terms of how a well-aligned smile looks and how it makes you feel. There are several oral health benefits, too. Most of all, straight teeth are much easier to clean, which means your risk of tooth decay and gum disease is reduced. But if you didn't wear braces as a child or teenager, then you may not want to contend with traditional metal braces now. In that case, consider ClearCorrect. With this type of orthodontics in Palm Bay, you can straighten your teeth and hardly anyone will notice.
What is ClearCorrect?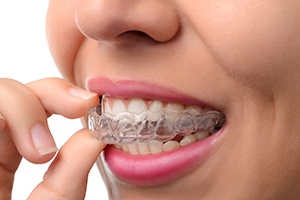 Unlike traditional braces, ClearCorrect uses an ordered series of clear plastic aligners to apply pressure to your teeth so that each one moves into correct alignment. But like traditional metal brackets and wires, ClearCorrect braces can be used to treat a number of malocclusions including crooked or overcrowded teeth, crossbites, overbites and underbites.
As your dentist in Palm Bay that also provides orthodontic treatment, Dr. Nowacki will determine if you are a good candidate for adult orthodontics. He will consider your occlusion, as well as your dental and oral health history.
What's Involved in Getting ClearCorrect?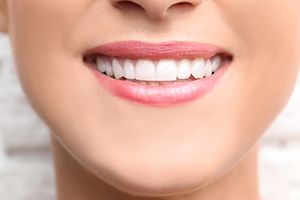 Once you are qualified, a comprehensive collection of photographs, X-rays and impressions capture the shape and positioning of your teeth. We'll send these to ClearCorrect, where your customized aligners will be designed and manufactured.
It's your responsibility to wear your ClearCorrect clear braces every day for at least 22 hours per day. This will help ensure the timely completion of your orthodontic treatment. Of course, total treatment time varies from patient to patient, but you can expect to be wearing your aligners for one or two years.
What Are the Advantages of ClearCorrect?
ClearCorrect offers certain advantages over traditional braces. First and foremost, is the fact that ClearCorrect is far less noticeable than standard braces. Sure, they're noticeable at close range, but otherwise you'll be able to confidently engage in your normal social and professional obligations.
And because ClearCorrect braces are removable, you'll be able to eat whatever you like. Just remove your braces at mealtime and enjoy all the foods you normally eat. There aren't any restrictions. Likewise, you'll be able to maintain your regular oral hygiene routine. Brushing and flossing can be more difficult with metal brackets and wires attached to your teeth. With ClearCorrect, however, you can brush and floss as usual and thereby avoid any greater risk of decay or gum disease.
At the conclusion of your treatment, we'll give you a retainer to maintain the new positioning of your teeth. Wear this as Dr. Nowacki instructs, and you can look forward to a lifetime of straight teeth.