October 7, 2021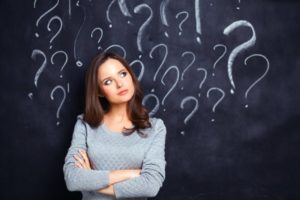 If you're like most Americans with dental insurance, you probably have a basic understanding of how it works. However, because insurance is inherently difficult to understand and use, many people end up overpaying for the care they need or even not getting it at all. To avoid wasting your benefits, it's important to learn the basics of how dental insurance works. Read on as a dentist in Palm Bay, FL breaks down some key terms as well as which treatments are typically covered by insurance.
Basic Dental Insurance Terms You Should Know
The technical jargon that insurance companies use can be confusing. Here are a few important terms that can make it easier to understand how your policy works:
Premium – A monthly payment you have to make to keep your insurance plan active.
Deductible – How much you need to pay out-of-pocket before your insurance company starts to cover your care.
Annual maximum – The amount that your insurance provider will pay for your treatments in a calendar year.
The 100-80-50 Rule of Dental Insurance Coverage
Although each dental insurance plan differs slightly, the majority of them follow a 100-80-50 structure when it comes to how much coverage they provide to which services. In most cases, you can expect that:
Preventive and diagnostic care (exams, cleanings, etc.) are 80% to 100% covered.
Basic treatments (gum disease therapy, cavity fillings, etc.) are covered at 70 to 80 percent.
Major restorative procedures (root canals, dental crowns, etc.) are eligible for coverage at up to 50 percent.
Depending on the details of your plan, different services may fall under different categories. Before going through with any treatments, you'll have to go over your policy with your dental team to understand how much coverage you qualify for.
How to Make the Most of Your Dental Insurance Benefits
Your annual maximum usually has about $1,000 in dental benefits per year. Unfortunately, any unused benefits disappear when the plan resets at the end of the year. Since most Americans don't even come close to meeting their annual maximums, millions of dollars in dental care go to waste each year!
One easy way to maximize your dental benefits is to get any dental work you need scheduled before the year ends. Furthermore, you can save money in the long run by scheduling two checkups and cleanings per year. Regular preventive visits can detect oral health issues long before they worsen and become more expensive to treat.
Knowing a few basics can make dental insurance easier to understand. If you still have questions, though, your dentist and their team would be glad to help!
About the Author
As a skilled, friendly dentist in Palm Bay, FL, Dr. Christopher Nowacki enjoys nothing more than providing his patients with comprehensive, compassionate dental care at Beautiful You Dental. He is not in-network with any dental insurance plans, but his team will file claims for most policies to minimize out-of-pocket expenses. If you have more questions about what your dental insurance plan covers, you can reach Dr. Nowacki at 321-724-9300.
Comments Off

on What Does Your Dental Insurance Plan Cover?
No Comments
No comments yet.
RSS feed for comments on this post.
Sorry, the comment form is closed at this time.