April 7, 2020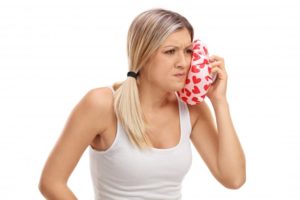 Dental emergencies can be intense, leaving you in excruciating pain, bleeding or facing other challenges. As much as you'd like to avoid these situations, especially during the COVID-19 outbreak, the reality is that nearly 20% of Americans will face a dental emergency annually. Thus, you need to know that, if you're confronted with one, you can get the help you need from an emergency dentist. To make the right decision about whom to work with, there are 5 key factors that you should take into consideration. Continue reading to find out what they are.
Is the Dentist Experienced?
While all dentists have a starting point for their careers, you may not be as eager to trust your recovery to a dentist who is relatively new. That's because he or she likely hasn't treated many dental emergencies. When you work with a dentist who has a decade or more of experience, you can feel comfortable that, no matter what your problem is, there's a good chance the professional has successfully treated it or something similar.
Is There a Possibility of Same-Day Treatment?
Some dental emergencies require more immediate care than others. For example, if you have a knocked-out tooth, it needs to be replaced within a two-hour window. Thus, the emergency dentist you choose to work with should be available to provide the expert care you need right away.
Is My Dental Insurance Accepted?
One of the reasons for maintaining dental insurance is to know that, in the event of a dental emergency, you have some available coverage. Because there are so many options to choose from and coverages can vary, you'll need to make sure that the dentist accepts your plan or is an in-network provider.
Does the Dentist Have a Calm Attitude?
Unless you meet a dentist in-person, it's hard to evaluate his or her demeanor prior to being treated for a dental emergency. There is a way, though, to get a feel for the dentist's attitude: to read the online reviews. Likely, others have been in a similar position, where a dental emergency was on the forefront. Find out what they have to say about the dentist. It will be a great indicator of what you can expect.
Will the Dentist Help Me Prevent a Dental Emergency in the Future?
When you review the dentist's website, pay attention to how much emphasis is placed on preventive dentistry. This is important to consider because your dental emergency won't last forever. Thus, you need to know what steps can be taken to avoid any unnecessary suffering in the future.
The right dentist will be just as motivated to help fortify your oral health as he or she is to put an end to your dental emergency.
About the Author
With nearly 20 years of experience practicing dentistry, Dr. Christopher Nowacki knows what it takes to help patients recover from dental emergencies. The Academy of General Dentistry and Florida Dental Association member takes a careful and compassionate approach to providing care, while also offering pointers for preventing dental emergencies in the future. Even during the COVID-19 crisis, Dr. Nowacki is available to help you bounce back from a dental emergency so you can lead a healthy and pain-free life. He practices at Beautiful You Dental, and he can be reached for more information through his website.
Comments Off

on 5 Factors to Consider When Looking for an Emergency Dentist
No Comments
No comments yet.
RSS feed for comments on this post.
Sorry, the comment form is closed at this time.