March 21, 2020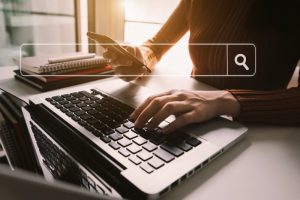 The COVID-19 crisis has caused countless businesses across the country to temporarily shut their doors, including dentists. However, they're still providing urgent dental care to patients who are experiencing pain or other issues, such as dental damage, a knocked-out tooth, or a severe toothache. While you're self-isolating, if you need urgent care from an emergency dentist, here are five traits to look for to ensure that you get the best quality of care.
Same-Day Treatment
Everyone is self-isolating during the COVID-19 crisis, but that doesn't mean that accidents can't happen. Dental emergencies are often stressful to handle and painful, which is why it's important that you receive immediate attention, so be sure to choose an emergency dentist that offers same-day treatment.
Variety of Treatment Options
Every dental emergency situation is different, which is why it's a good idea to browse your local emergency dentist's website and make sure that they offer a variety of treatment options, so you don't have to visit multiple offices in order to get the problem fixed. If you go to a specialist that primarily offers one or two treatments, you'll likely need to drive to a general emergency dentist, depending on what the root cause of your emergency is. When you choose a dentist who provides a variety of solutions, you'll also be able to limit your exposure to new environments during these uncertain times.
Financial Flexibility
If you do have dental insurance, be sure to visit an emergency dentist who will help you maximize and accept your benefits. If you don't have insurance, it's a good idea to look into dentists who offer additional financing options, such as CareCredit. This will allow you to make affordable payments with little to no interest.
Experienced Team of Professionals
There's nothing more worrisome than visiting an emergency dentist who you don't feel confident will provide you with the best quality of care. This can make a stressful situation even more scary and anxiety-inducing than it already is. When you choose an experienced team, you can rest-assured that you'll be out of pain quickly and your smile will be restored to look like it did before the accident.
Over-the-Phone First-Aid Guidance
Another important feature that your emergency dentist should offer is over-the-phone first-aid guidance. With this type of accessible help, you'll be able to prevent the problem from getting any worse and causing further damage, making your visit smooth-sailing.
Even though you may be self-isolating, it doesn't mean that accidents won't still happen. That's why it's a good idea to have the phone number of a trusted, local emergency dentist on-hand, just in case. These situations are incredibly stressful to handle, and knowing that you will receive the high-quality dental attention that you deserve will be comforting.
About the Author
Dr. Christopher Nowacki has been practicing medicine for over a decade. In that time, he has treated countless dental emergencies and has become highly skilled in quickly and effectively easing his patients' pain. He is also an active member of several professional organizations, including the American Dental Association, which inspires him to continue providing ethical and trustworthy dental care. For questions or to schedule an emergency appointment during the COVID-19 crisis, visit Beautiful You Dental's website or call 321-724-9300.
Comments Off

on 5 Traits to Look For In a Good Emergency Dentist
No Comments
No comments yet.
RSS feed for comments on this post.
Sorry, the comment form is closed at this time.