February 23, 2020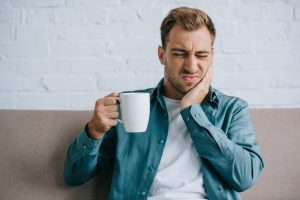 You've been enjoying yourself again after receiving your dental bridge; you can keep eating your favorite meals, and you don't mind smiling in front of other people anymore. But one day, you see that the area around the bridge has become swollen, and you're experiencing a fever as well as severe pain. Could the teeth supporting your bridge have become infected? Read on to learn why you might need to see an emergency dentist in Palm Bay to save your now unseen teeth.
How Can the Teeth Supporting Your Bridge Become Infected?
Even though the teeth under your bridge are hidden under crowns, it's still possible for them to decay. If you don't clean the nearby teeth and gums, or if you fail to remove bacteria and plaque from the space under the bridge, cavities could start to form. Unless a cavity is caught in time, it will eventually reach the point where the inner pulp becomes infected.
What Happens if the Infection Isn't Treated?
Tooth infections can be extremely problematic. Constant pain, swollen gums, and the appearance of pus are all common symptoms. At some point, the bacteria might spread to the jaw and start destroying bone tissue. Ultimately, the tooth could be lost once the ligaments holding it in the mouth are gone. Needless to say, this will also cause your dental bridge to fail, meaning you'll once again be left with an incomplete grin.
What Can Be Done About a Tooth Infection Under Your Bridge?
Once you recognize the warning signs of a tooth infection, call your dentist's office right away. Your bridge will have to be removed for the time being so that the problem can be treated directly. Oftentimes, the tooth can be saved with a root canal in Palm Bay. By removing the diseased pulp, the infection is stopped from spreading any further. However, if too much of the tooth's structure has been destroyed by that point, it may need to be removed altogether instead. If that happens, you and your dentist will need to discuss your options for restoring and protecting your oral health in the future.
How Can You Avoid Tooth Infections Under Your Bridge?
In addition to your regular brushing, you need to floss underneath and around the bridge to prevent plaque buildup. If you have trouble with traditional string floss, consider using a water flosser instead. Don't forget to visit your dentist in Palm Bay at least twice a year so that they can clean the spots you've missed.
As long as you are very careful about taking care of your dental bridge and are quick to act at the first sign of trouble, you'll be able to keep your mouth healthy, and your new teeth will remain for many years to come.
About the Author
Dr. Christopher Nowacki earned a doctor of dental medicine in 2004. He currently maintains membership with the Florida Dental Association and the Academy of General Dentistry in order to keep himself current with the latest innovative dental techniques and technologies. At Beautiful You Dental, he enjoys being able to restore his patients' health and happiness with beautiful crowns and bridges. If you're missing a tooth, schedule an appointment with Dr. Nowacki by visiting his website or calling (321) 724-9300.
Comments Off

on Hidden Cavities: What Happens When Teeth Under a Bridge Become Infected?
No Comments
No comments yet.
RSS feed for comments on this post.
Sorry, the comment form is closed at this time.