December 4, 2018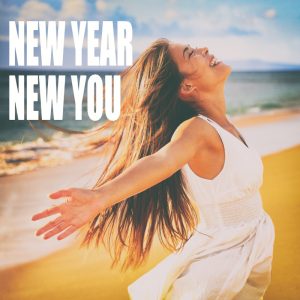 You don't have to be royalty to have a dental crown, but these common restorative prosthetics could make you feel like you are! Maybe it's time to discuss your new look for the new year with your dentist in Palm Bay.
What is a crown?
A dental crown in Palm Bay, commonly called a "cap," is a porcelain covering for a damaged tooth that restores its appearance, shape and size to match its original look.
Who needs a crown?
Patients with broken teeth or teeth that have become weakened by a root canal, grinding or clinching, or large fillings that have degraded or become dislodged may need a crown. If you're missing any teeth, crowns can be formed into a bridge to place natural-looking "teeth" in the gaps.
Is it painful to get a crown?
The procedure does require local anesthetic. Afterwards, the tooth may be sensitive and gums may be a bit sore for a short time. If you are anxious about the procedure, you may opt for conscious sedation, in which you will be so relaxed you may not even remember getting the crown placed.
How long does it take to get a crown?
Crowns require two dental visits. During the first one, your dentist will take the images and measurements that allow a dental laboratory to create your crown. You will be fitted with a temporary crown.
About two weeks later, you will return to have the finished crown cemented in place. This second visit is usually completed in less than half an hour.
Are crowns removable?
No. They are cemented to your teeth and can only be removed by a dentist. If a crown should ever come off on its own, see your dentist as soon as possible to avoid damage to the vulnerable underlying tooth.
What if I don't get a crown that my dentist has recommended?
If your dentist recommends a crown for a molar, failure to get one would result in eventual decay or fracture of the tooth. It could eventually require a root canal or an extraction. In many cases, the tooth would be unbearably sensitive without a crown.
From an aesthetic perspective, crowns can also provide cosmetic improvement to your looks, especially for damaged front teeth.
How long do crowns last?
Crowns are a proven long-term solution to damaged teeth. You will be able to eat normally and have normal function for at least 5 years, but it is not uncommon for crowns to remain in place for 15 or more years.
Is it okay to wait to have crowns done?
If you've been putting off restorative procedures, the damage to your teeth is most likely worsening. Ask your dentist how dental crowns can restore your broken teeth and improve your oral health. The cusp of a new year is the perfect time to cap off the old one with a new smile.
About the Author
Dr. Christopher Nowacki is the driving force behind Beautiful You Dental. He has experience in restoring smiles with dental crowns, using advanced technology to make every procedure as effective and comfortable as possible. Contact us at (321) 724-9300 to find out how you can close out 2018 by saying good-bye to your broken teeth and gaps.
Comments Off

on Cap off the New Year with a Crown by Your Dentist in Palm Bay
No Comments
No comments yet.
RSS feed for comments on this post.
Sorry, the comment form is closed at this time.