November 10, 2018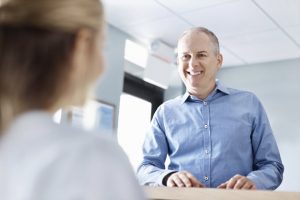 The end of the year is just around the corner, which means the seasons are changing, families are coming to visit and people are ringing in the holiday. But these are not the only events that you should be preparing for, according to a dentist in Palm Bay. If you have dental insurance but you've only been to the dentist once this year, it's time to go over your plan again and determine your benefits.
The last thing you want to do is let unused benefits you paid into go to waste!
How Much Money is Lost on Unused Benefits?
Dental insurance is largely a "use it or lose it" scenario. This is often the case for both PPO plan participants and individuals with Flexible Savings Accounts (FSAs). Any unused benefits are likely to expire on January 1st and funds you would normally have to spend will likely be available only at a discounted rate.
Of course, this isn't exactly a rare issue around the United States. According to a report from the American Dental Association, the average individual with dental insurance only used $323 worth of dental benefits in a given year, despite having an annual maximum of $1,250. When you account for the 164 million people who have dental insurance, that amounts to over $150 billion of unused benefits going to waste.
How Can I Get Started Maximizing?
Instead of being part of that statistic and allowing insurance companies to get richer, start by examining your plan and determine what benefits you have left! The best way to get the most accurate information is by calling the dental insurance company directly or by visiting their website and looking over your unused benefits. You can also speak with the HR manager at your workplace if you get your insurance from your employer. Both sources can provide helpful information on your insurance, including:
Remaining benefits
Annual maximum balance
Co-insurance and co-pay amounts
Once you know exactly what treatments you need, it's time to schedule.
Which Treatments Should I Start Considering?
Most dental insurance plans cover anywhere between 80 and 100 percent of the cost for preventive treatments. This is largely because insurance companies want consumers to practice routine care, which includes regular exams, cleanings, X-rays and fluoride treatments (especially for younger patients.) These benefits not only help you keep a clean mouth, but catch early signs of decay, gum disease and other systemic conditions like oral cancer, malnutrition or cardiovascular disease.
Those who have unfinished treatment plans should also be scheduling not just to finish their treatment, but begin staggering it into the new year. By doing this, you maximize the remaining benefits you have now and reduce your out-of-pocket cost as you enter the new year. Practices stagger treatments all the time for this reason.
Don't let money go to waste, whether it's on emergency dentistry or unused benefits. The dentists in Palm Bay can help. Schedule an appointment today!
About the Author
Dr. Christopher Nowacki earned his DMD degree in 2004 and since then, he's been working hard to help patients get the treatment they need through their dental benefits. In addition to filing and processing dental insurance claims, he offers financing options to make payment easier. To learn more about his practice, you can contact him through his website.
Comments Off

on Learn How to Maximize Dental Insurance from a Dentist in Palm Bay
No Comments
No comments yet.
RSS feed for comments on this post.
Sorry, the comment form is closed at this time.