October 24, 2018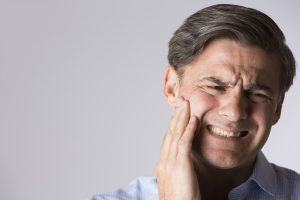 A toothache can have any number of causes, from a minor issue to the need for an emergency dentist in Palm Bay. Self-care is usually the first step in the treatment process. But, if the discomfort increases or persists, then you should seek professional help right away.
Common Causes of Toothache
These can include:
Muscle or tissue soreness after chewing gum or prolonged speaking or singing.
Neglect of regular dental hygiene.
A chipped, broken or fractured tooth.
Irritated or infected gums.
A lost or damaged filling.
The effects of tooth decay.
The presence of an abscess.
How to Know the Difference
Most toothache's stem from a cavity or other highly treatable condition. Sometimes, however, dental pain can point to a more serious cause. See a dentist in Palm Bay as soon as possible if you notice any of the following symptoms:
Discomfort spreading from the tooth into your jaw.
An unusual headache accompanied by tooth pain.
Pus or drainage from the ailing tooth.
Soreness or swelling around the affected area.
Pain when opening your mouth.
Discomfort that interferes with your nightly rest or your daily activities.
What Your Dentist Can Do for a Toothache
He or she will begin by reviewing your medical history, asking you about the discomfort and performing a thorough examination. You can help the dentist to treat the underlying problem by knowing the answers to the following questions:
When did the pain start?
What were you doing at the time the discomfort began?
Can you point to the exact location of the tooth pain?
Does anything make the toothache worse, such as closing your mouth or touching the tooth?
Have you noticed any other symptoms, such as sinus inflammation, neck or back stiffness, cracking or popping in your ears or tongue swelling or discoloration?
Dentists in Palm Bay have a number of options when it comes to treating toothache pain. These include:
Filling a cavity. This is one of the most common and effective remedies.
Performing a root canal. This is an advanced procedure that removes infected tissue from the root of the tooth, fills the cavity and, in some cases, adds a crown or other restoration to the top of the tooth.
Extraction. This procedure is best reserved for true emergencies, since a missing tooth can lead to further problems down the road.
Antibiotics. Infectious bacteria play a role in many cases of toothache.
Pain relievers. Over-the-counter remedies such as acetaminophen or ibuprofen are usually sufficient for controlling tooth pain. In severe cases your dentist may recommend a prescription formula instead.
Anti-inflammatory agents. These help to reduce swelling and discomfort.
Rest and recovery. It's always a good idea to take it easy for a while after treatment for a toothache.
Your dentist will probably suggest steps to prevent your tooth pain from reoccurring. Brushing, flossing, eating a sensible diet and seeing your dental professional for regular cleanings and checkups are important steps that all of us should take. The time and effort you invest will pay for themselves with a toothache-free future.
About the Author
Dr. Christopher Nowacki is a proud member of the American Dental Association, the Florida Dental Association and the Academy of General Dentistry. He completed his DMD degree in 2004 and keeps his skills sharp through continuous training and education. You can reach his office online or by calling (321) 724-9300.
Comments Off

on You Have a Toothache. Do You Need an Emergency Dentist in Palm Bay?
No Comments
No comments yet.
RSS feed for comments on this post.
Sorry, the comment form is closed at this time.