May 3, 2018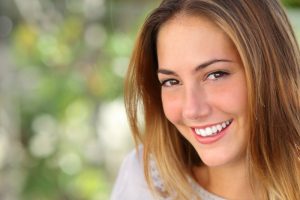 Over the years, we've realized that treating patients as family should always come first. When patients are treated with respect and honesty, it makes the entire dental care experience all the better. This is because patients are the most important member of the team; without you, we wouldn't be where we are today!
If you live in the Palm Bay area, we hope you'll give us the opportunity to provide exceptional dental care. Here's what you can expect when you visit your dentist in Palm Bay.
Decades of Experience
The staff at Beautiful You Dental has been providing dental care to generations of patients. For more than three decades, patients expect their dentist in Palm Bay to provide services they need, not treatments that won't benefit their health or smile's appearance. The treatments we provide to patients are meant to be pain-free, flawless, and last for many years after receiving. Our dedication to quality care is what keeps our patients coming back.
Top-Notch Technology
Quality care doesn't only require experts. Your dentist uses the best technology available to make your experience thorough and comfortable as well. For example, you'll find these devices at his practice when you come, either for a routine checkup or a specific service. They include:
Digital X-Rays – Help capture X-Rays faster and with less exposure to radiation.
Intraoral Camera – Makes explaining a patient's oral health easier with a more detailed image.
Cavity Detection System – Allows more precise detection of early decay in patients.
A large part of investing in patients is purchasing and training the staff in using these new devices. You'll quickly learn how much your treatment plans will become with the help of the latest technology.
A Wide Variety of Services
Patients shouldn't have to drive to multiple practices just to get a single treatment they need. That's why we offer a wide variety of services entirely in-house. Of course, you can expect the preventive treatments you'd find at many dentists (i.e. cleanings, oral cancer screenings, fluoride treatments, etc.) However, how often do you see a dentist who can also:
Place dental implants
Provide several cosmetic treatments (including botox and dermal fillers)
Install traditional braces or provide clear aligners
Treat problems associated with TMJ/TMD
Getting the dental services you need should be easy, which is why we try to include as many services as possible in one practice.
A Caring Staff
The dentist isn't the only medical professional with many years of experience. His dental staff has been committed to providing excellent dental care for many years. It's their goal to provide the Palm Bay community another thirty years of quality care in a comfortable and relaxing dental atmosphere. After all, they see patients as a part of the team and the highest priority.
We hope you choose Beautiful You Dental for all your future dental needs. Schedule an appointment with us today so we can get to know you better!
About the Author
There are few dentists in Palm Bay like Dr. Christopher Nowacki. He earned his Doctor of Dental Medicine in 2004 and is a member of the ADA and the Academy of General Dentistry. He enjoys getting to know his patients and using innovative dental techniques and technology to improve the patient experience. To learn more, contact him at (321) 722-7427 or visit his website.
Comments Off

on Your Dentist in Palm Bay Hopes You Choose His Team for Dental Care
No Comments
No comments yet.
RSS feed for comments on this post.
Sorry, the comment form is closed at this time.