January 25, 2018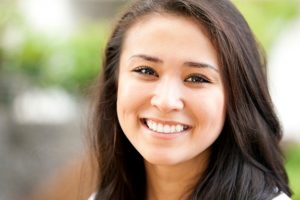 Choosing a dentist is actually harder than many people may anticipate. When you search for a dentist in Palm Bay in the Google search engine, you might retrieve hundreds of results. That's not easy nor fun to sift through.
That's why our practice put together this easy to follow guide to finding your perfect local dentist!
Choosing the Perfect Dentist Is Critical to Your Oral Health
Any great dentist will tell you that preventing dental concerns is much easier (and better for your smile) than restoring it with extensive dental work. If your plan is to save on your dental care and keep your smile strong and durable in the process, you need an expert dentist on your side.
Your dentist's main priority is to help you and your loved ones obtain optimal oral health—plus, they'll help you maintain it!  Whether you realize it now or not, you and your family need a professional to help keep your teeth and gums up to par.
If you're still on the market for choosing a dentist, you can refer to these questions. Feel free to ask yourself them as you review your potential dentist's website!
10 Questions to Ask Yourself When Looking for a New Dentist
How long has your potential dental practice been open?
Does your potential practice lay out their most important priorities for you to see and understand?
What kind of training and continued education has your dentist gone through?
Is your dentist a member of any professional associations that keeps them up to date with the newest practices in dentistry?
Does your potential practice accept dental emergencies?
What is potential practice's process when it comes to dental emergencies?
Does your potential practice have any extra amenities or patient comforts?
Does your new practice accept your particular dental insurance provider?
If you don't have insurance, does your practice offer other alternatives for payment planning?
Is the potential practice close and convenient to your current location?
Choosing the perfect dentist for your whole family is no easy task, but it's not impossible when you refer to our helpful guide! It's simple enough to ask yourself these quick questions, and you'll find the right dentist for you and your loved ones in no time!
---
Meet Our Dentist
After earning his Doctor of Dental Medicine in 2004, Dr. Nowacki has been working hard to develop the skills and expertise he needs to provide the excellent dental care that he knows his patient's needs. Dr. Nowacki greatly enjoys getting to know each and every one of his patients.  After all, he knows that each player needs personalized care, which allows us to build a great patient-dentist relationship from the start! Feel free to call our office to schedule your very first appointment with Dr. Nowacki himself.
Comments Off

on 10 Questions to Ask Before Choosing a Dentist in Palm Bay
No Comments
No comments yet.
RSS feed for comments on this post.
Sorry, the comment form is closed at this time.