Dental Implant-Retained Dental Crowns & Bridges – Palm Bay, FL
The Seamless Way to Fill the Gaps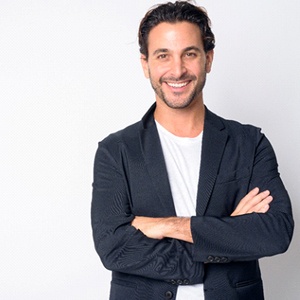 If you are missing one or more teeth, you know all too well the inconveniences of an incomplete smile. You may find it difficult to chew thoroughly, speak clearly, and smile with confidence. You are also at-risk for a number of oral health problems. While modern dentistry offers a few different ways to replace lost teeth, dental implants are the strongest and most reliable. Let's talk about how dental implant-retained crowns and bridges in Palm Bay, FL may be just what you need to regain the healthy, gap-free smile you deserve.
What Are Dental Implant-Retained Crowns and Bridges?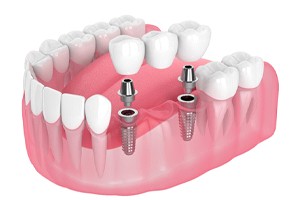 An implant-retained crown is a dental crown, similar to what you would get to restore a damaged tooth. However, instead of going on top of one of your remaining natural teeth, an implant-retained crown gets place on top of a dental implant. It is thus able to seamlessly replace a single missing tooth.
An implant-retained bridge is similar to a traditional fixed bridge in that it has multiple units that work together to replace missing teeth. However, rather than having crowns that get placed on your natural teeth, the crowns go on top of dental implants. The crowns support 1 – 3 pontics (artificial teeth) between them. An implant-retained bridge may be able to replace up to five teeth in a row.
Benefits of Implant-Retained Crowns and Bridges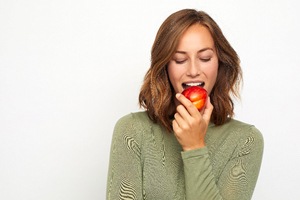 Some benefits of implant-retained crowns and bridges include:
They are self-supporting, which means that it will not be necessary to modify any of your remaining natural teeth to fit beneath crowns.
They have bone health benefits. Dental implants bond with the jawbone and help to keep it strong and whole.
They are extremely strong and stable. Implant-retained crowns and bridges can enable you to eat virtually any food.
They are easy to care for. You can care for an implant-retained crown just like you would care for a natural tooth. Caring for an implant-retained bridge is also easy, but it requires the extra step of flossing beneath the pontics.
They last a long time. Your dental implants may last for the rest of your life. The crown or bridge on top of them may endure for decades.
The Dental Implant-Retained Dental Crown and Bridge Process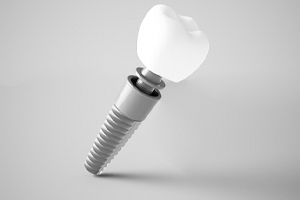 If you are a candidate for dental implants, your treatment process will begin with minimally invasive surgery, wherein one or more dental implants will get placed into the jawbone at the location of the missing teeth. After the surgery, several months must pass so the implants have a chance to bond with the bone around them (this occurs through a process known as osseointegration). Following osseointegration, Dr. Nowacki, your dentist in Palm Bay, will carefully design a crown or bridge. He will do so with the goal of creating a natural-looking restoration that functions well with your oral anatomy. Once your restoration is ready, Dr. Nowacki will attach affix it in your mouth, and you can go off and enjoy your restored smile!
Are you ready to learn how an implant-retained crown or bridge may improve your life? Contact Beautiful You Dental today.