Dental Implant FAQs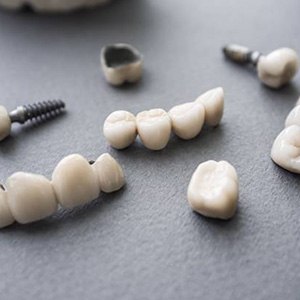 Dental implants are quickly becoming the most popular method of replacing one, two, or several missing teeth. We are always happy to discuss this wonderful tooth replacement option with our patients, and in doing so, we have noticed a few questions in particular that always seem to arise. That's why we've put together this handy FAQ! Keep reading for everything you need to know about dental implants.
What are dental implants?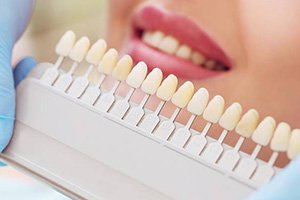 Dental implants are a three-part replacement for the root and crown of a missing tooth. The implant post itself is surgically placed beneath the gum line, where it takes the place of the missing tooth's supportive root structure. A connecting abutment attaches a crown, bridge, or denture to the dental implant.
What are dental implants made out of?
The vast majority of dental implants are made of sturdy titanium. Patients who are allergic or sensitive to metals, however, may benefit from zirconia or ceramic dental implants. These alternatives cost a bit more than traditional titanium.
What's the process for dental implants?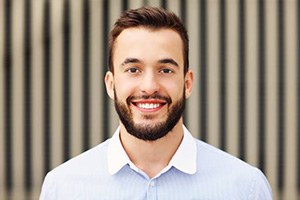 Dental implants are completed in two phases: initial implantation and later, the restoration. First, the implants are placed in an oral surgery. Over the course of four to six months, osseointegration will take place -- this is when the jaw bone slowly fuses together with the implant post(s). You may wear a temporary tooth replacement during this phase. Once the recovery is complete, the dental implant posts are exposed once more and connecting abutments are placed. The implants will be restored with the prosthetic tooth/teeth soon after.
How long does it take to get dental implants?
It usually takes between six months and a year for the entire dental implant procedure to be competed. The total time depends on a few factors, including where in the jaw your missing teeth are located and whether or not you need to have a bone graft procedure performed first.
Am I a candidate for dental implants?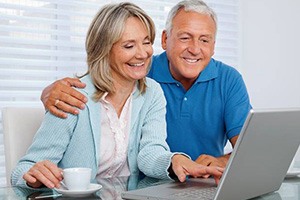 Many patients who are missing or on the brink of losing teeth are eligible for dental implants. You should be in suitable oral and overall health in order to fully recover from the procedure. Heavy smokers and patients with suppressed immune systems may be at a high risk of implant failure. Additionally, pregnant women should wait until after birth to get dental implants.
How much do dental implants cost?
The cost of dental implant procedures can vary greatly. Numerous factors -- including the amount of dental implants required, the location of missing teeth, the health of the jawbone, and others will affect the price. Whatever the cost, most patients find it is well worth the investment for a sturdy, long-lasting tooth replacement.
Where can I learn even more about dental implants?
If you are interested in learning more about this comprehensive tooth replacement, do not hesitate to get in touch with your implant dentist, Dr. Christopher Nawrocki! Booking a consultation is the only way to confirm whether or not you are eligible for this treatment, and what you can expect to pay if you are. We warmly invite you to request an appointment today!