Cost of Dental Implants – Palm Bay, FL
Making a Longer Lasting Investment in Your Smile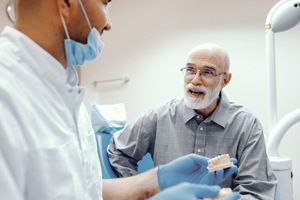 Here's the scenario: You have missing teeth, and you want to do something about it. You have options, but if you're going to spend the money on dental work, you want a solution that will last. When surveying your options, you learn that dental implants in Palm Bay are more costly than dentures or a dental bridge, but their benefits are hard to overlook. Dr. Christopher Nowacki understands the type of commitment and investment you're making in your smile when you choose dental implants, which is why he will provide you with a clearly defined estimate regarding the cost of dental implants from our Palm Bay, FL dental team. If your neighbor paid for implant-retained dentures and you only need one single implant, you can expect to pay significantly less for your restored smile. Contact us to find out more about the possibility of replacing your missing teeth with dental implants.
Types of Dental Implants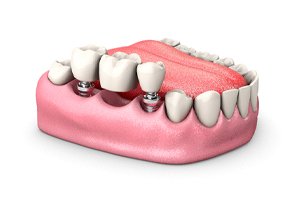 When considering the cost of your dental implant placement, you can expect to pay a higher price for more implants. Here are the different types of implants you can receive depending on your individual needs:
Single Tooth Implant – This includes one implant that is comprised of a titanium post, abutment, and customized dental crown.
Implant Bridge – For patients missing multiple consecutive teeth along the same row, you can expect to pay a bit more for the two titanium posts, abutments, and customized bridge.
Implant-Retained Denture – If you're missing all your teeth along an arch, this will be the most costly endeavor, as we will need to place anywhere between 4 and 6 implant posts, in addition to the abutments and fully customized denture.
What Are the Stages of Dental Implant Treatment?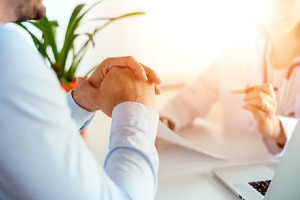 During your initial consultation with Dr. Nowacki, he will go over everything you'll need to know about dental implant placement. From examining your mouth and establishing a treatment plan, to the process of placing each implant, and finally, an estimated cost, you'll have a better understanding of why your customized tooth replacement solution is an important investment.
Initial Consultation: Nowacki will begin by examining your mouth and taking X-rays to get a complete view. From there, he will be able to craft a treatment plan that will take you step-by-step through the process, as well as explain how each piece factors into the overall cost.
Dental Work (Pre-Implants): If it is found that your jawbone is not strong enough and you need a bone graft or you need gum disease therapy, these types of procedures will come at an extra cost and need to be completed prior to receiving your dental implants.
Implant placement: You can also factor in the cost of the actual surgery. Depending on the number of implants placed, small incisions will be made in the gum line before holes are drilled into your jawbone. Once the implants are securely placed, your surgical sites will be stitched up, and you'll return home to heal for the next 3-6 months.
Abutment: This small appliance is necessary to connect the implant and the customized restoration. Whether you're receiving a dental crown, bridge, or dentures, these will be added to the estimated cost.
Custom restoration: After you've fully healed, you'll return to our office to have your custom restoration put into place. Dental lab technicians ensure your crown, bridge or denture is matched to the color, size, and shape you and Dr. Nowacki settled on before implant placement began.
Are Dental Implants Worth the Investment?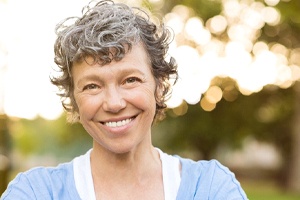 There is no doubt that dental implants are absolutely worth the investment. In fact, although it may seem you are spending more money now, you'll actually be saving yourself money in the future. How so? Your implants are long-lasting, which means they are designed to last decades if not a lifetime with only minimal maintenance. This eliminates the need to spend money on relining and readjustments performed by your dentist in Palm Bay.
Other benefits of dental implants include:
They're easy to clean and maintain
They offer more stability and greater functionality than traditional dentures, partials, or a fixed bridge
Your facial appearance will be restored
They provide increased confidence and improved appearance
Does My Dental Insurance Cover Dental Implants?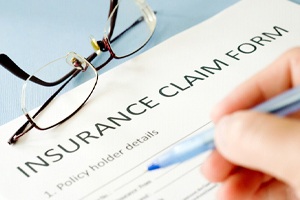 Depending on your individual plan, your dental insurance may or may not cover the cost of your dental implants. Unfortunately, most companies do not; however, there are portions of your overall cost that might be covered under your plan. Some of these might include:
Any pre-dental implant work (periodontal therapy, bone grafting)
Consultation
Custom restoration
Anesthesia/Sedation
Whether your insurance covers part or all your procedure, Dr. Nowacki accepts CareCredit, which is a third-party financing company that offers a low-interest rate loan. This can help you afford your dental implants, all while taking the pressure off your pocketbook.