Orthodontics Frequently Asked Questions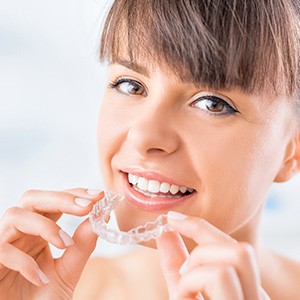 Before beginning a time consuming, costly orthodontic treatment plan, we know you'll have plenty of questions. The Beautiful You Dental team is always happy to help. Please don't hesitate to ask any questions during your orthodontic consultation with Christopher Nowacki, DMD and his caring Palm Bay dentistry team. If you think of something before or after your visit, you are welcome to give our knowledgeable dental team a call. We're here to help whenever patients need us most. On this page, you can also find the answers to many of the orthodontics questions we hear most often. Dr. Nowacki and his team look forward to helping you get a healthy, beautiful, perfectly aligned smile.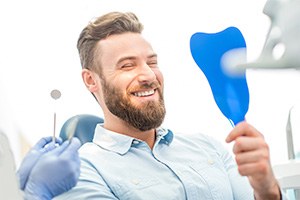 How do Braces Work?
Traditional braces use brackets and wires to shift teeth into proper alignment. The brackets are attached to the fronts of teeth. Wires run through the brackets, and they are adjusted to place pressure to move teeth into the ideal position.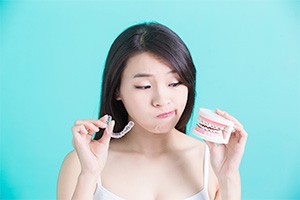 Do Braces Have to be Made from Metal?
Not at all. Traditional braces are available in a variety of metals, ceramics, and plastics. We can create clear and tooth-colored braces that blend flawlessly into your natural smile line. In addition to creating a subtler appearance, ceramic braces are also a better option for patients who have metal allergies or sensitivities.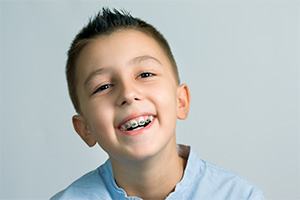 Should I Consider ClearCorrect Braces?
We always encourage our patients to take the time to consider their treatment options before beginning any dentistry plan. Some reasons patients choose to move forward with ClearCorrect alignment tray treatment include:
Being too busy for the frequent orthodontist visits necessary for traditional bracket and wire braces.
Having an allergy or sensitivity to metal that make traditional braces unsafe.
Wanting to straighten teeth without adversely affecting the appearance of your smile.
Struggling to brush and floss effectively, which can be even more difficult for patients with braces.
What are the benefits of ClearCorrect Orthodontics?
Some of the many benefits associated with ClearCorrect orthodontics include:
Increased comfort without brackets and wires to irritate soft tissue.
Improved safety for patients with allergies or sensitivities to metal.
Shortened treatment time compared with other types of braces.
Minimized hassle with removable orthodontic aligners, so you can eat the same diet and brush and floss as usual.
Do I Have to straighten My Teeth?
You don't have to complete any dental services, but there are many benefits to straightening your teeth, including:
Improved oral health – patients with straighter teeth are less likely to experience tooth chips and cracks due to uneven pressure on the bit. They are also easier to clean, meaning patients' risks for any other oral health concerns decreases.
Look & feel great – patients with straighter smiles also look great, and they have increased confidence when sharing their smiles in personal and professional situations.
Better function – properly aligned smiles function effortlessly, so patients don't have to worry about damaging their teeth, straining their jaw joints, or any other issues that can occur due to improperly aligned teeth.
Am I too Old to Straighten My Smile?
Never. Our team is happy to help patients of all ages achieve a flawless, perfectly aligned smile no matter what their age. Please don't hesitate to ask us about our orthodontic options.
Will Orthodontic Care Help My TMJ Dysfunction?
It might. For many patients, a malpositioned bite places excessive pressure on the small TMJ that connect the jaw to the skull bone. This leads to painful or impeded movement, making smiling, speaking, or chewing difficult. By correcting the alignment of the bite, excessive pressure is removed from the TMJ, and you can fully restore healthy, pain free jaw movement.