Frequently Asked Questions
Got questions about dental emergencies? We've got answers. Keep reading for our handy dental emergency FAQ!
What is a dental emergency?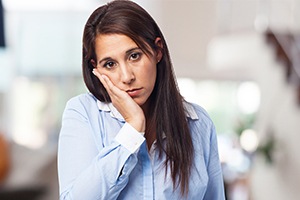 To put it briefly, a dental emergency is anything that is bleeding, has broken, or is causing you pain in your mouth. It is something that requires prompt if not immediate treatment from a professional -- in most cases, that means a dentist.
What are the most common dental emergencies?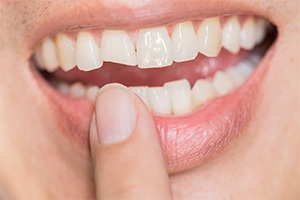 While it would be difficult to provide an exhaustive list of all the things that could be counted as a dental emergency, we can share some of the most common situations we treat as emergencies. They include:
A knocked out tooth
A dislodged tooth
A toothache or abscessed tooth
Laceration to the soft tissue
Something lodged between teeth
Broken filling, crown, or other dental restoration
Should I go to an emergency room for a dental emergency?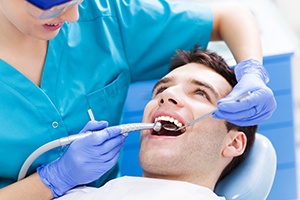 In the majority of cases, a dentist is better equipped to handle a dental emergency than the emergency room. Visiting the ER when it is not completely necessary can lead to expensive bills and delayed treatment times. However, if you have broken a bone in your mouth or are bleeding uncontrollably for 10 minutes or more, you should head straight to the emergency room.
What do I do for a knocked out tooth?
Call our office ASAP if you or a loved one have had a tooth knocked out. Getting prompt care is the key to successful reattachment. In fact, teeth that are not treated within 2 hours usually cannot be reattached. Immediately after the injury occurs, rinse the knocked out tooth under water, being careful not to touch the root or damage its sensitive cells. Store the tooth in a cup or milk or water until you can make it to the office.
Can a toothache get better on its own?
Usually not. A good rule of thumb is this: healthy teeth do not hurt. If you are experiencing a toothache, get in touch with our office right away. An infection in a tooth can quickly worsen and spread throughout your body, putting your overall health at risk.
Why is my child's tooth aching?
A child may complain of discomfort in the mouth when something is stuck between the teeth. If your little one has a toothache, first help them brush, floss, and rinse their mouths. If pain persists, get in touch with the dentist right away.
How can I prevent dental emergencies?
Dental emergencies are not completely preventable, but there are steps you can take to keep one from happening to you or a loved one. The most common cause of oral injuries is contact sports, so wear a protective mouthguard while on the field, court, or rink. Additionally, visiting your dentist every six months for a checkup and cleaning will help to prevent small cavities from becoming big toothaches. Partnering with our team will go far in helping you to prevent emergencies!